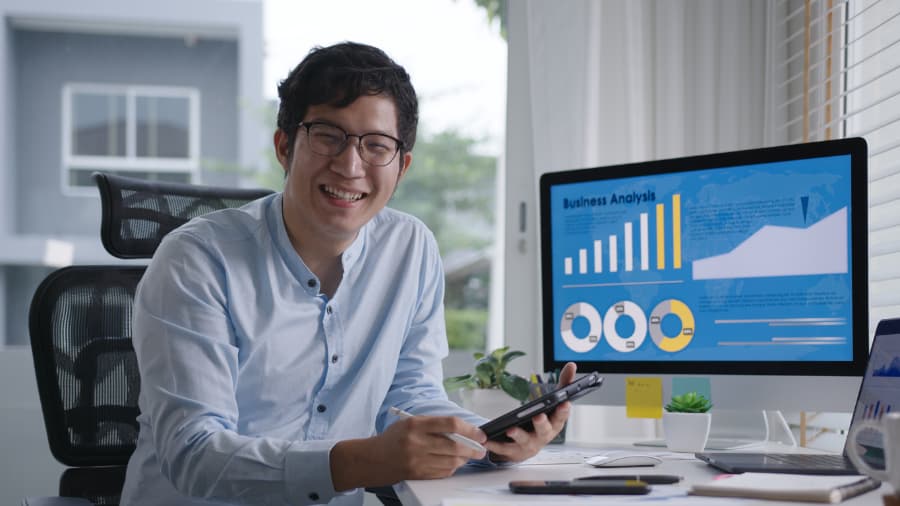 For many professionals, earning a Master of Business Administration (MBA) can be the key to unlocking their career potential. In graduate school, students learn valuable skills that directly translate to the workplace and are sought after by today's leaders. Here, Faulkner University discusses what this advanced degree is and the ways it can help you reach your career goals.
About Master's Degrees
A master's degree is a graduate-level designation. Colleges and universities offer several master's degrees that correspond with bachelor programs, making it easy for students to build on the skills they've already learned and acquire positions that require advanced training. Aside from finance and business, students can earn master's degrees in several specialized areas. For instance, Faulkner University offers many graduate degrees for students to choose from, such as:
Master of Science in Management
Master of Science in Management in Business Analytics Emphasis
Executive Master of Business Administration
Master of Arts in Family Life Ministry
Master of Education School Counseling
Master of Justice Administration
Master of Science in Clinical Mental Health Counseling
Why Earn a Master of Business Administration?
An MBA degree has the potential to apply across disciplines. Many programs can take as little as a year to complete and some are offered online, making it easier for students to fit higher education into their schedule. Programs cover several core topics, such as accounting, management, economics, and marketing. They also focus on leadership, business, and organizational strategies, as well as other skills necessary for executive positions. Many schools have even broadened their programs to include corporate accountability and community impact.
Students can attend graduate school directly after completing a bachelor's degree program, but some choose to do it later in their careers. This gives them time to discover if the path they're on is right for them and which MBA program will be most beneficial for their future. Some professionals also attend graduate school to make a meaningful career shift toward a position that better suits their interests and financial goals. According to the United States Bureau of Labor Statistics, professionals who hold a master's degree have the potential to earn more money.
What Jobs Can You Get with an MBA?
Having an MBA can help you stand out among other candidates, especially in highly competitive jobs. It shows you have the expertise to succeed in your field. Beyond the practical knowledge gained in your program, earning an MBA also shows employers you're willing to invest in yourself and the success of the business. Possible career paths for MBA degree holders include:
Chief executive officer (CEO): Reporting to a board of directors/shareholders, this is the highest-ranking position at a company.
Chief financial officer (CFO): Reporting to the CEO, this person manages capital, obtains funding from investors, and guides the company's financial future.
Business operations manager: These professionals solve logistical challenges within a company and help the company to adapt and thrive.
Business intelligence analyst: With a knack for data, this professional assesses market trends and helps increase efficiency and profits across the enterprise.
IT manager: For those with a background in software and technology, an MBA can help them expand their potential as a leader in their field.
Financial manager: Helping firms make productive financial decisions and investments is the primary task for many financial managers.
Human resources manager: In addition to daily HR tasks, this essential employee helps solve challenges related to recruiting, diversity and equity in the workplace, and more.
Budget analyst: This person helps businesses and non-profit organizations manage their finances wisely.
Project manager: This person oversees pivotal projects at an organization, managing employees, scheduling, deadlines, and other responsibilities.
Expanded Networking Opportunities
It's worth noting that many MBA students find their program beneficial beyond the classroom since it offers numerous networking opportunities. While learning alongside your peers, you can gain insights into different areas of expertise, companies, and industries. The valuable connections you make in graduate school can open the door for new opportunities you never expected and help you understand the steps you may need to take to pursue these interests.
Pursue an MBA at Faulkner University
If you're interested in earning your MBA, consider Faulkner University. We're a private, Christian liberal arts university based in Montgomery, Alabama. We offer in-person and online master's programs for students and professionals. Contact us to request more information or apply today.