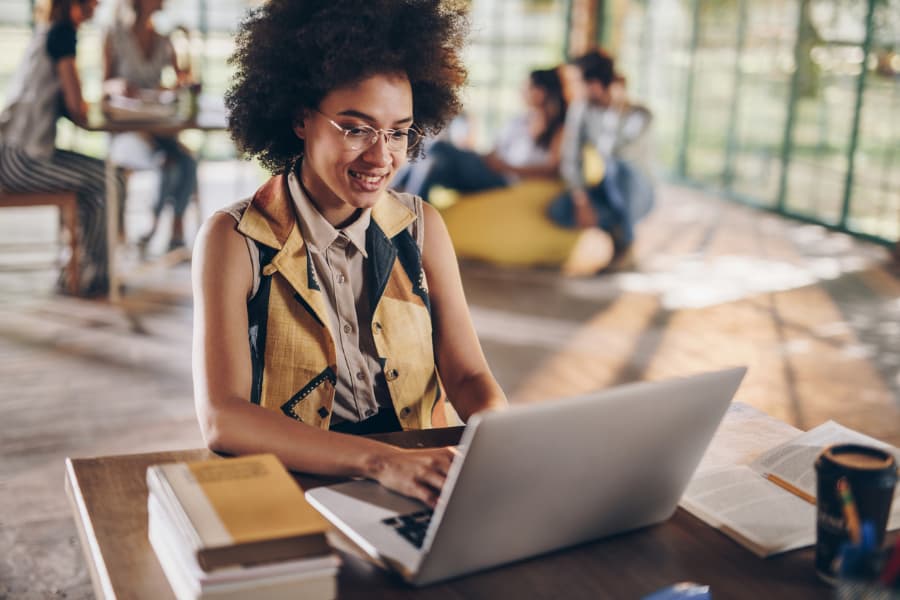 As an online student, taking advantage of student support services and resources is crucial. You may worry the same services that are accessible to students who attend classes in person won't be available to you, but most school have an array of online resources available to their virtual students. At Faulkner University in Montgomery, Alabama, we aim to make sure every student has access to the resources they need to excel in their chosen fields. Here, we offer tips on how to use student support services to help you exceed when earning a degree online.
What Are Student Support Services?
Student support services aim to provide the high level of support students need in order to excel in a university classroom, whether online or in person. Resources include:
Student Success Office to help students with academic advising and other resources to help them succeed in their studies
Orientation services designed to help students learn more about the university and the programs it has for its students
Career services, including seminars, resume writing support, interview skill support, and more
Tutoring
Writing labs/writing skills instruction and support
Lab instructional support
Student support services are designed to help prepare students for their future careers by offering them the support they need to complete classroom assignments and become successful students.
How Can You Make the Most of Online Student Support Services?
Virtual student support services may, by their nature, look a little different than the resources offered to in-person students, but they can still help provide a highly successful learning environment. Do you plan to pursue an online degree program? Try these tips for making the most of those services.
Connect with Professors and Your Advisor
Your instructors and other university staff members are there to help you achieve your goals. They want to see you succeed in your chosen career path. To make it easier to take full advantage of student support services, it's important to keep your instructors and advisor in the loop about what you're doing. Even if you don't meet them in person on campus, you can utilize email and virtual meetings to interact with them. Not only can they provide additional support, but they can also take your efforts into account as you move toward your career goals.
Utilize Services Early
Are you struggling to write a paper? Have you discovered that your grasp of a key subject simply isn't as advanced as you would like? Don't let those challenges linger until they become a serious problem. Instead, make sure you utilize essential student support services early in the process. The sooner you start making appointments and using the tools available to you, the greater the impact they can have on your education as a whole.
When it comes to career services, you also want to make sure you aren't waiting until the last minute to start taking advantage of them. Get those sessions in to help with your resume and interview skills early so that you can advance your skills and get ahead.
Make Regular Appointments if Needed
Do you need additional help with your writing skills? Are you in need of a tutor to help you through a specific class? Set up appointments or arrange a regular time for you to log in to take advantage of those services. Regular services can help you achieve your academic goals and put you in a better position to advance your future career.
Earn Your Online Degree at Faulkner University
At Faulkner University, we offer several support services to help students with everything from tutoring for that difficult class to reviewing writing skills and preparing for job interviews. Request more information to learn more about the online degrees offered at Faulkner University or apply today to start your educational journey.