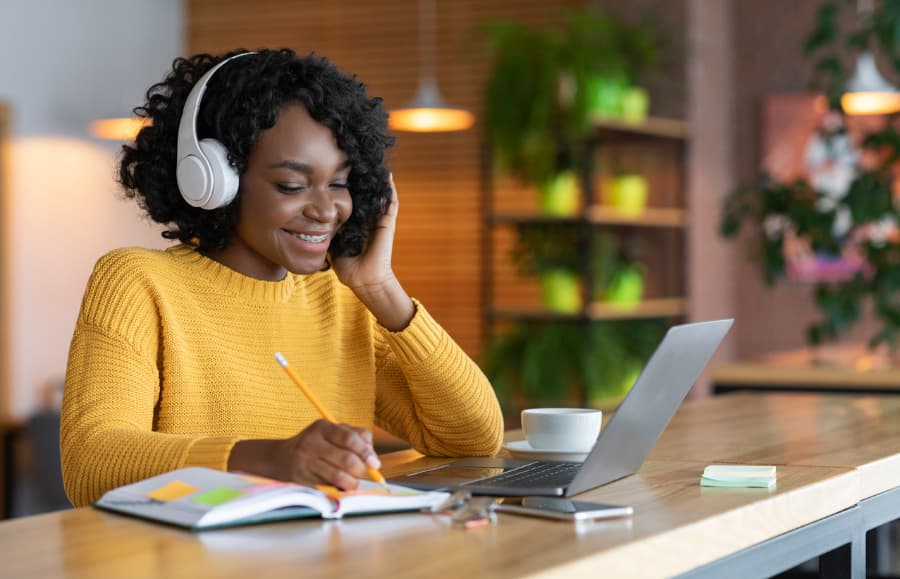 Taking classes online is becoming more and more common, and many people who engage in this form of learning find that it presents a surprising number of advantages. Though it's still not as common as in-person learning, online learning is growing, due in part to the advantages it provides to students. Here, Faulkner University in Montgomery, Alabama, which offers numerous virtual programs, explores some of the benefits you can reap when enrolling in online classes.
Flexibility and Ease
Studying online allows you more freedom than traditional face-to-face classes. For one, you can take your classes wherever is most convenient for you, whether that's at your home, workplace, a library, or even outdoors. Some classes may not even require virtual meetings, meaning you can take your classes at times that work best for you and your schedule. Online courses enable students to find the situation and environment that best suits them instead of arranging their schedules around attending classes on campus.
This flexibility comes in handy especially for those who are unable to commute to campus. Online classes make it easy to continue your educational journey in the face of any potential barriers, from nasty weather to a pandemic.
Personalized Learning Experience
One of the inherent strengths of a virtual format is that courses offer a highly personalized approach. As part of an intimate, encouraging online learning community, you'll have the chance to develop close relationships with your professors, who will provide the same personalized support they'd give you on campus. You'll also have access to student services and additional educational resources to help you thrive in your program and graduate with a bright future in view.
Less Time in School
Though online programs utilize the same high-quality curriculum that students are taught on campus, they often afford the opportunity to finish your degree faster. This is because online classes are structured in an efficient format that enables professors to cover more material in less time. For those seeking to enter the workforce as soon as possible, an online degree might be the ticket to beginning a new, fruitful career – and fast.
The Chance to Develop Good Skills and Habits
A big part of gaining a college education is preparing for a career, and that means learning more than just the skills and knowledge associated with your area of study. You'll have to learn to do things such as:
Stick to a plan
Budget your time
Finish what you start
Think critically to solve problems
While receiving a face-to-face education has its advantages, learning online will help you to develop in crucial ways, too. For example, you'll have to learn to be a self-starter with good discipline and time-management skills when taking courses online since you won't have to report to a physical location to participate in class. Following your education, employers will look for these important skills in addition to the degree you've earned.
Learn Online at Faulkner University
If these online class benefits sound appealing to you, it might be time to enroll at Faulkner University. Rooted in Christian tradition, we proudly offer several awarding-winning online programs at the associate, bachelor's, master's, and doctoral levels. For more information about pursuing your college education virtually, contact us today.