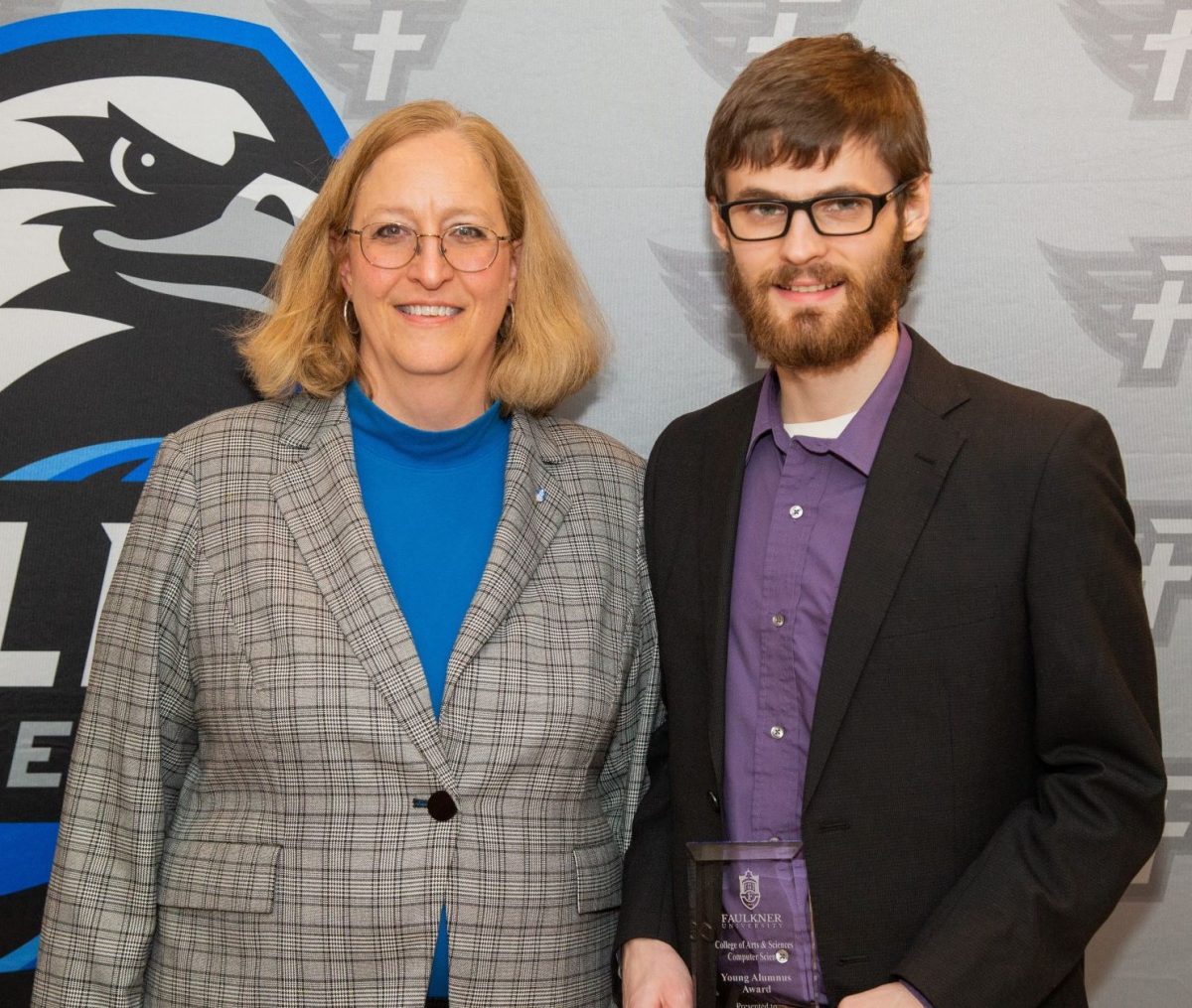 Faulkner graduate and software developer, Christopher Smith was honored as Faulkner's Young Alumnus at the Marketplace Faith Friday Forums for the College of Arts and Sciences' Computer Science department.
Smith began studying at Faulkner in the fall of 2014. He knew from the start that he wanted to major in computer science and graduated in 2018 with a Bachelor of Science in Computer Science and a minor in math.
During his time at Faulkner he was involved in the Computer Club serving as vice president, then president.
He was a contractor for Blue Cross and Blue Shield of Alabama working as a software developer and transitioned to his current, permanent role as a programmer/analyst for BCBSAL.