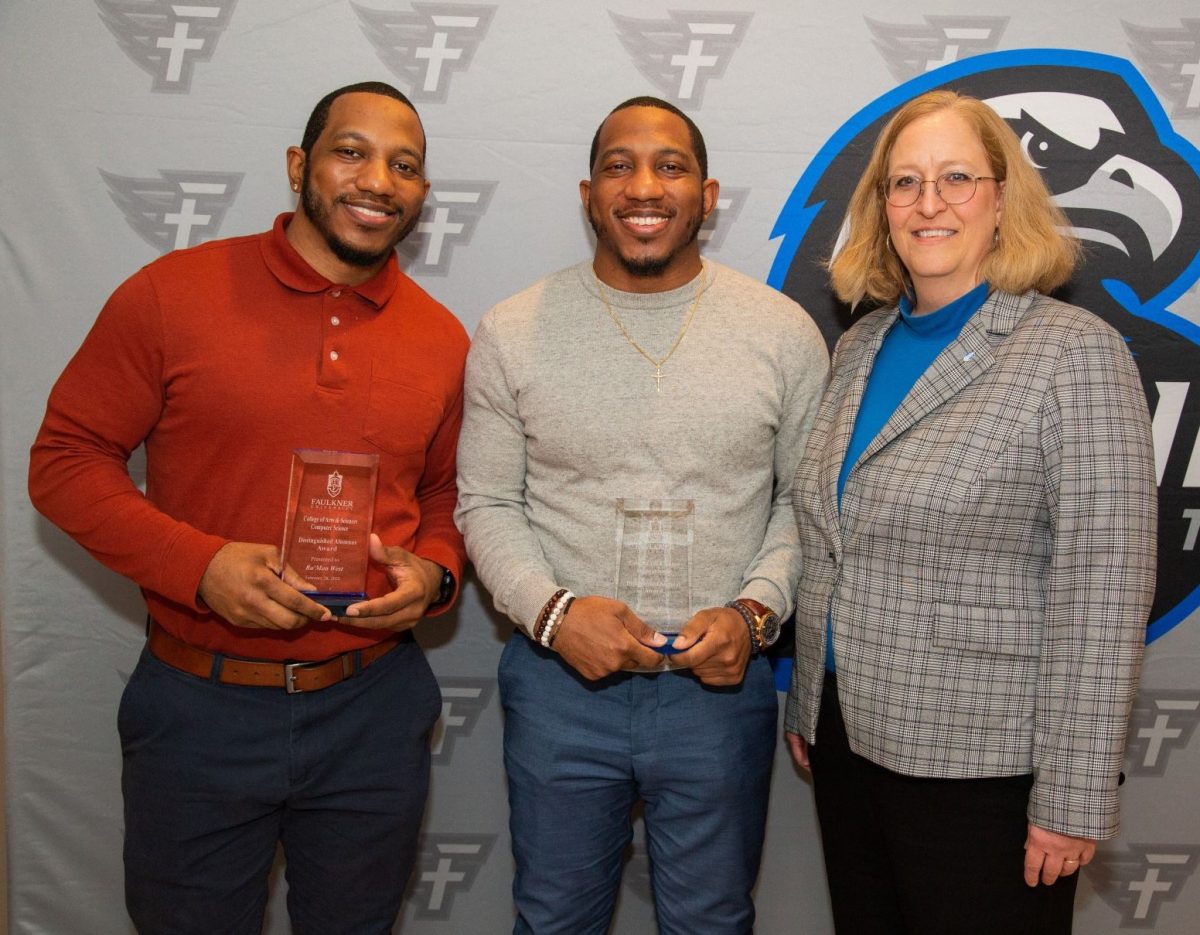 Ty'Ron West and his twin brother Ra'Mon West are both successful in the field of computer science and were honored as the Faulkner Marketplace Faith Friday Forums' Distinguished Alumni for the College of Arts and Sciences' Computer Science department.
Ty'Ron West is now a Senior Programmer at DSD Labs and Ra'Mon West currently works as a Senior Systems Administrator on Gunter Annex Air Force Base in Montgomery.
The Wests, from Montgomery, attended Faulkner from 2004 to 2009 after graduating from Brewbaker Tech Magnet High School with a focus in the Information Technology Academy.
In 6th grade, Ty'Ron learned HTML for fun and used computers through the late 90s. It wasn't until he attended Faulkner that he realized how much he would enjoy a career as a computer scientist. He began shaping his career under the guidance of Dr. Idong Mkpong-Ruffin.
Ra'Mon West also followed his brother's interest in computer science and was enrolled in Brewbaker Tech Magnet High School's Information Technology Academy where his interest in computers began. He began creating webpages at a young age before moving on to mobile phones.
Ty'Ron and Ra'Mon both earned their bachelor's degree in computer science and information science from Faulkner.
While at Faulkner, Ty'Ron was a member of Zeta Eta Theta social club and remains close to the friends he made there, who he now calls his brothers and sisters.
After graduation, Ra'Mon worked in programming and networking, but has primarily focused in system administration with Unix & Linus Systems, Oracle products and database operations.