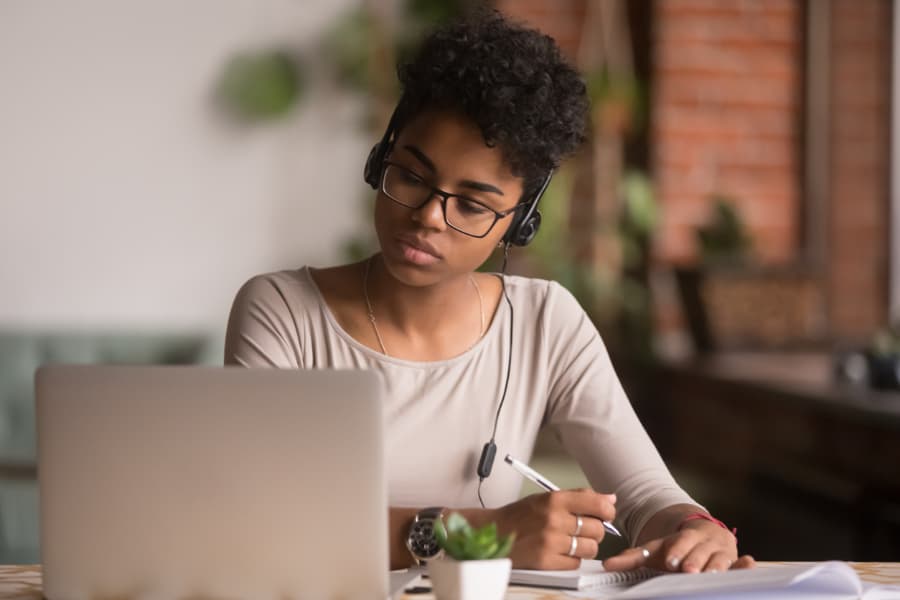 The Criminal Justice Online program will teach you everything you need to know to enter the workforce. Yet there's always more to be learned outside of the classroom, too. If you're enrolled in the BCJ program at Faulkner University, you – like many students – may wish to do your own criminal justice research and seek out real-world opportunities to help supplement the online modules. While not required, doing so can help maximize your education and help you jumpstart career development. Here are a few ways you can do just that.
Criminal Justice Research
If you're hungry for more knowledge, don't be afraid to research your favorite topics on your own time. There are a lot of great resources online as well as in libraries to help you dive deep into the various subspecialties of the criminal justice system. Pay attention to the news, sign-up for weekly email newsletters from relevant organizations, subscribe to journals, listen to podcasts, and more. This can help you learn more about future career options and identify the areas you enjoy most.
Mentorship
Finding a mentor in the field can be invaluable. Do you know someone who works in criminal justice and might be willing to work with you? Take advantage of any opportunity to learn from real professionals. It can help you figure out which career path you want to pursue upon graduating. Don't forget that the BCJ faculty at Faulkner University is highly knowledgeable and experienced, as well, and is another great resource.
Internships
The Criminal Justice Online degree program encourages students to take on internships. Since all of your coursework is done online, you'll have more time to devote to work experience. Internships related to your academic interests and career goals help hone emerging skills and give you the chance to apply theoretical knowledge to real situations. Plus, sometimes internships can lead to fulltime employment opportunities down the road.
Some examples of internships include:
County courthouses
Federal agencies, like the CIA
Security
Forensics and fingerprinting
Law firms
Police departments
And many more.
Training and Certifications
If you already have an idea of future career options, you can start pursuing required or optional training and certifications. For example, if you know you want to become a police officer or security guard, you may want to focus on building your strength and stamina at the gym in order to pass the demanding physical tests. Police recruitment usually involves some type of physical agility test in which you'll have to demonstrate your ability to run and do sit-ups and push-ups. For more technical fields, there may be certifications you can start looking into as well.
Side Skills
In your spare time, consider picking up new skills that might help you stand out from other job candidates. For example, being able to speak, read, and understand a second or even third language is useful in just about any criminal justice field. Other skills, like computer programs and clear, effective writing, can benefit your overall education as well.
Get the Most Out of Your Degree
An exciting career in the criminal justice system all begins with the right education. Through the Bachelor of Science in Criminal Justice Online Degree and any supplemental learning you do, you'll be fully prepared to enter the workforce. Reach out to Career Services if you have any questions about potential opportunities. Not yet enrolled at Faulkner University? Check out the program online now.