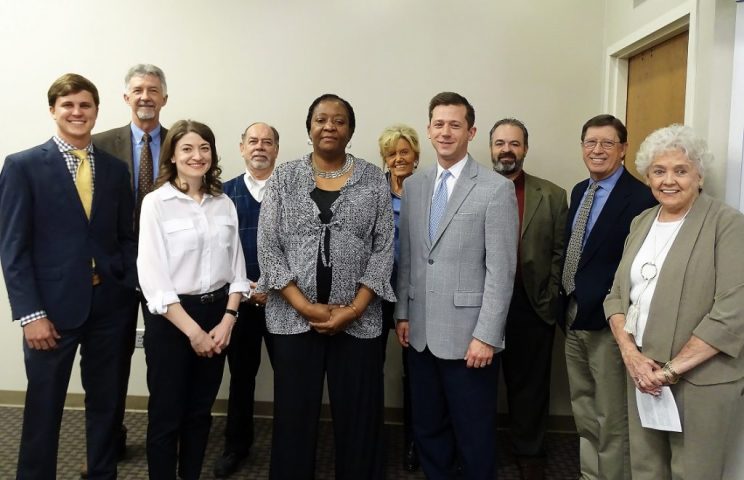 After graduating from Faulkner University, Sonia Price's ministry has been to serve the poor, the rich, the disabled, the blind, the homeless, the sick and those suffering from mental illnesses through her counseling work.
Price came to Faulkner as a General/Clinical Psychology major in 2014 after already attending the University of Louisville on a full athletic basketball scholarship as a recreational therapy major in 1982.
She currently works two full-time jobs as a job coach for a program through Easter Seals called "Project SEARCH," a transitional school- to-work program and as a house manager for the Family Sunshine Center, an agency that caters to domestic violence victims and mothers.
Her chance to come to Faulkner came at the perfect time, she said.
"Faulkner forced me to get back on track studying God's word," Sonia said, who was working part time while attending Faulkner. "Throughout the day, I would think on the scriptures learned that day.  I feel that having to take the bible classes helped me to learn and know just what the scriptures were saying and how they were relevant in my life.
"If my faith in God had not grown as much as it did, I do not think that I would be in the place I am now.  God has shown me how to use my experiences to help others by showing them how my faith helped me work through my hard times."
She was honored as the Social and Behavioral Sciences' Young Alumna of the Year at Faulkner's Marketplace Faith Forums.
Sonia is originally from Tuscaloosa and now lives in Montgomery. She enjoys cooking, singing, drawing and being a mom and grandmother to her grandson.