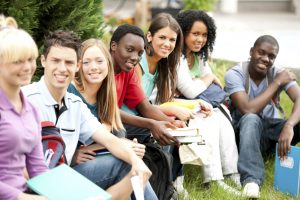 At Faulkner University, faculty and staff provide the same caliber education online as they do in the classroom, and the internet makes it possible for students to take advantage of everything the university has to offer without uprooting themselves from their communities. Despite the benefits, many prospective students are concerned about the lack of a traditional college experience. Here are four ways to make an online undergraduate bachelor degree program more similar to the traditional college experience.
Participate in Discussions
Many online bachelor degree programs are discussion-based, meaning students participate in course discussions online. Students are expected to express their opinions on readings and other course material in forum posts and are encouraged to respond to the posts of others. Actively engaging in these posts and interacting with other students both enriches the material and gives students the feeling of comradely commonly found in traditional classroom settings.
Don't Be Afraid to Ask Questions
In traditional classrooms, students often ask their professors questions multiple times per session. Online, it may seem that the professor is less approachable or less involved. At Faulkner University, nothing could be further from the truth. The faculty wants students to ask questions and interact with them. The more questions a student raises, the more they learn the material. Rather than simply watching other students interact online, get involved. Ask for clarity on assignments or material and reach out to the professor for help when needed.
Use Online Resources
Most online bachelor degree programs give students access to many online resources. Electronic resources from the library should be readily available, and online tutoring is often provided through the school's writing center. Some professors may even set up an online study group where students can work through the course material together with the help of a discussion board. Interacting with fellow students and professors and working with school-specific resources will make the experience feel more like a traditional degree program.
Set a Schedule
While classwork may be completed around work hours, it's still important to establish a study schedule. This gives students some consistency and helps determine routines. Traditional degree programs have scheduled class sessions and scheduling specific times to study for an online undergraduate degree program will make the experience feel that much more like a traditional program.
Starting an online undergraduate degree program is the perfect way for individuals juggling family commitments and work obligations to earn a college degree. Though courses are taught online, the experience can still be similar to traditional classes. For more information on Faulkner University's online undergraduate bachelor degree program, browse the course schedule.