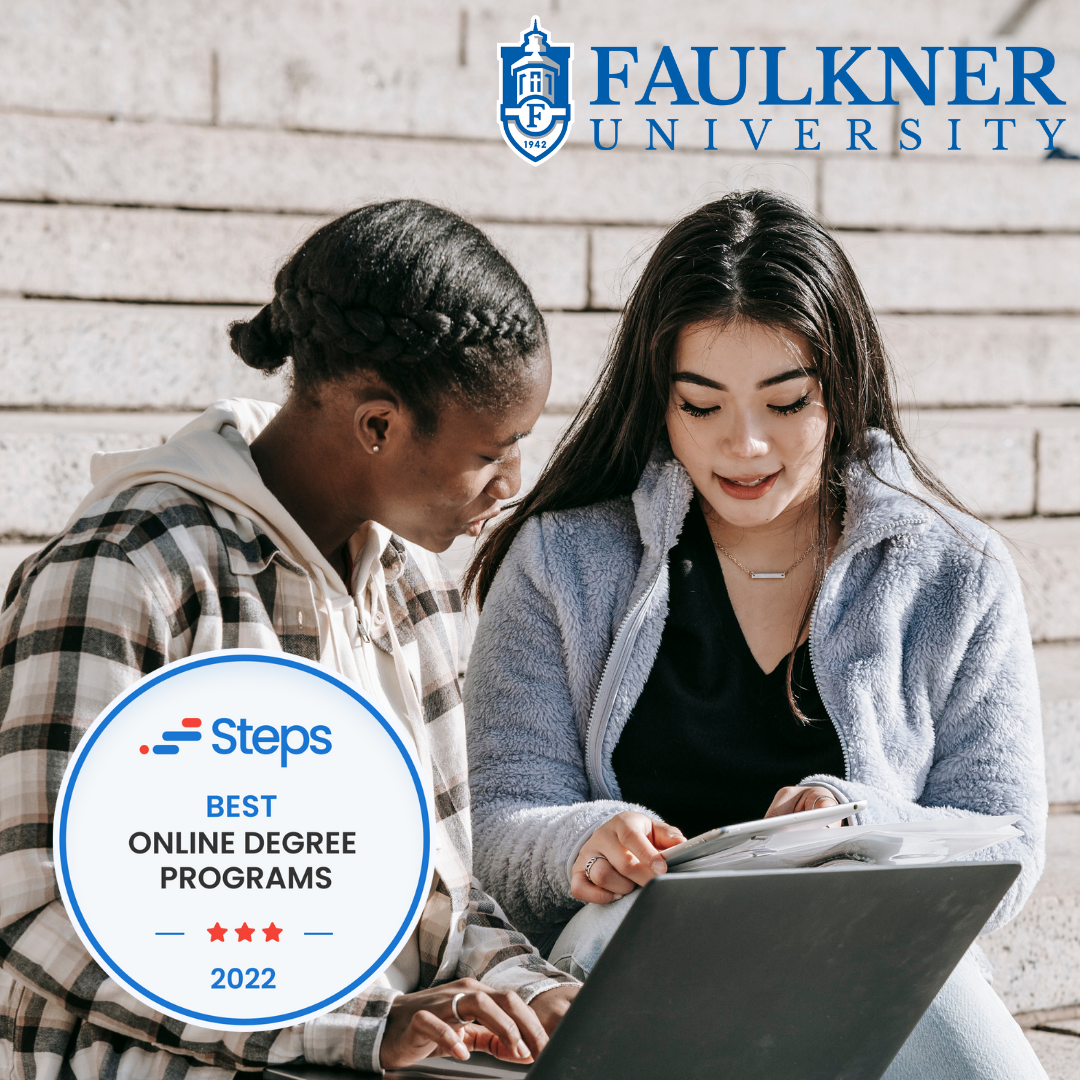 The online Bachelor of Science in General and Clinical Psychology at Faulkner University was recognized as one of the best programs of its kind in the country by STEPS (Student Training & Education in Public Service).
Faulkner ranked among the 43 best online psychology degree programs for 2022.
Faulkner was also ranked third for having the Best Online Forensic Psychology Degrees.
The degree provides students with necessary skills in a constantly evolving field with a wide range of specializations. Required courses in the field of study are selected by Faulkner's expert instructors as ones that will benefit students readying to enter the career. Some of these classes include Introduction to Counseling, Behavioral Statistics, Social Psychology and Theories of Personality, as well as an internship and a Capstone Research Project that students must complete to graduate.
Core courses provide students with a solid and broad academic foundation from which they can take knowledge and apply it to their careers and lives outside of college. Additionally, elective courses can be used to customize degree plans to a student's areas of interest, supplementing the degree requirements. Group Dynamics, Marital and Family Theory, Coping with Loss and Grief, Psychology of Consumer Behavior and Health and Rehabilitation Psychology are examples of related elective classes that students can choose from.
Faulkner realizes that not everyone interested in a college education is able to make the time commitment of being on campus as a full-time student. An online degree can be earned from any location with many classes and assignments completed at the student's own pace, making the program convenient for people with families or full-time jobs.
STEPS generated these rankings by looking at the number of programs with an online component in a given subject area, the availability of academic counseling and career placement services, alongside tuition rates and institutional aid. After carefully analyzing over 7,700 schools, Faulkner University was one of the selective few that qualified for the list.
For more information on the program and Faulkner's requirements for admission and enrollment, visit https://www.faulkner.edu/online/online-bachelor-degrees/general-clinical-psychology/.