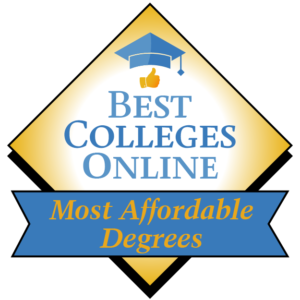 Faulkner University's online Master of Justice Administration was nationally recognized as one of the most affordable in the nation for accelerated Master's in Criminal Justice Online programs in 2020 according to a new report by BestCollegesOnline.org.
Faulkner's program ranked 14 on the list of 30 programs.
BestCollegesOnline.org looked at 165 colleges and universities listed by the Center for Educational Statistics (NCES) College Navigator that offered an accelerated criminal justice degree online. They narrowed their findings to the top 30 by looking at accreditation with a reputable governing agency, at least one option for completing an accelerated master's in criminal justice online degree, and program or institution rankings with at least one major publication like U.S. News and World Report.
They then listed the top 30 accelerated master's in criminal justice online programs according to raw affordability.
Faulkner's Master of Justice Administration (formerly the Master of Criminal Justice program) is fully online and is offered to college graduates or professionals continuing their education for greater career opportunities. Designed for the self-motivated college graduate or professional, the online program offers more convenience and flexibility compared to the structure of traditional classroom formats.
Faulkner students represent tremendous diversity, and the program is founded in Christian principles and ethics to drive its foundation and professional reach. Members of the Faulkner faculty are more than instructors; they are professionals in the field with years of experience on the ground and in the classroom.
To learn more, visit https://www.faulkner.edu/online/online-masters-degrees-3/master-of-justice-administration/