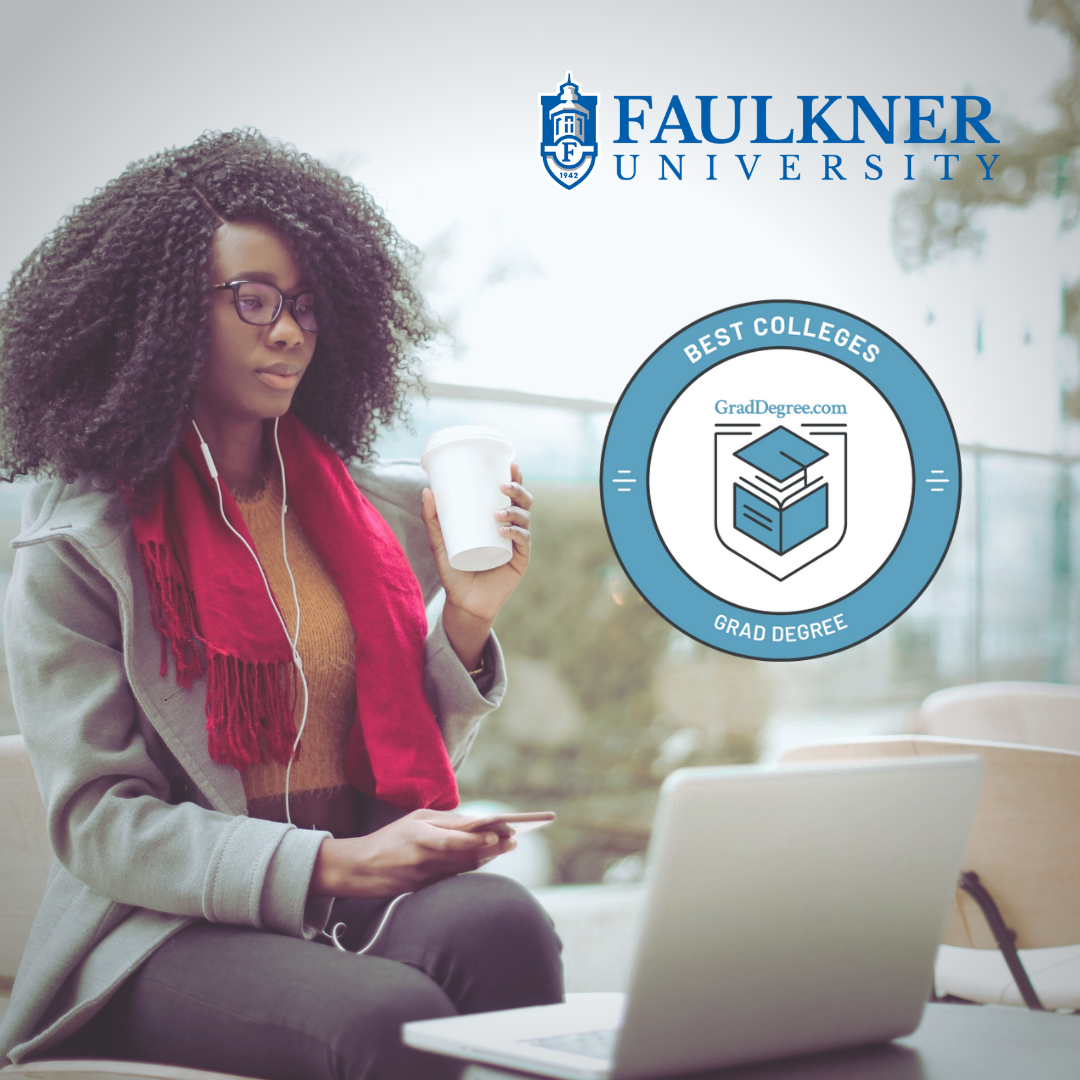 Faulkner University recently clinched the top spots in five different categories for having the most popular online liberal arts and sciences and humanities degrees along with graduate and doctoral liberal arts programs according to a new 2021 report by GradDegree.com.
Faulkner's online Doctor of Philosophy in Humanities was ranked as the top liberal arts general and liberal arts humanities doctor's degree in the nation as well as the Southeast region according to Grad Degree.com.
Likewise Faulkner was considered the number one most popular school offering online liberal arts general studies and humanities degrees in Alabama. Faulkner's online offerings include a Bachelor of Arts in Humanities, Master of Arts in Humanities and Associate of Arts in Liberal Arts or Associate of Science in Liberal Arts degrees.
Grad Degree.com analyzed schools in the United States to see which ones were the most popular online doctor's degree programs for students. They also looked at how many students graduated from those online programs.
According to the ranking's methodology, data was collected from the Integrated Postsecondary Education Data System (IPEDS) and the College Scorecard. Rankings were determined by post-graduation wages, education resources, post-graduation debt, program demand and online options.
"Colleges that top our overall rankings do so because they offer the best outcomes for the degrees, majors, and student cohorts they serve," according to the Grad Degree.com report.