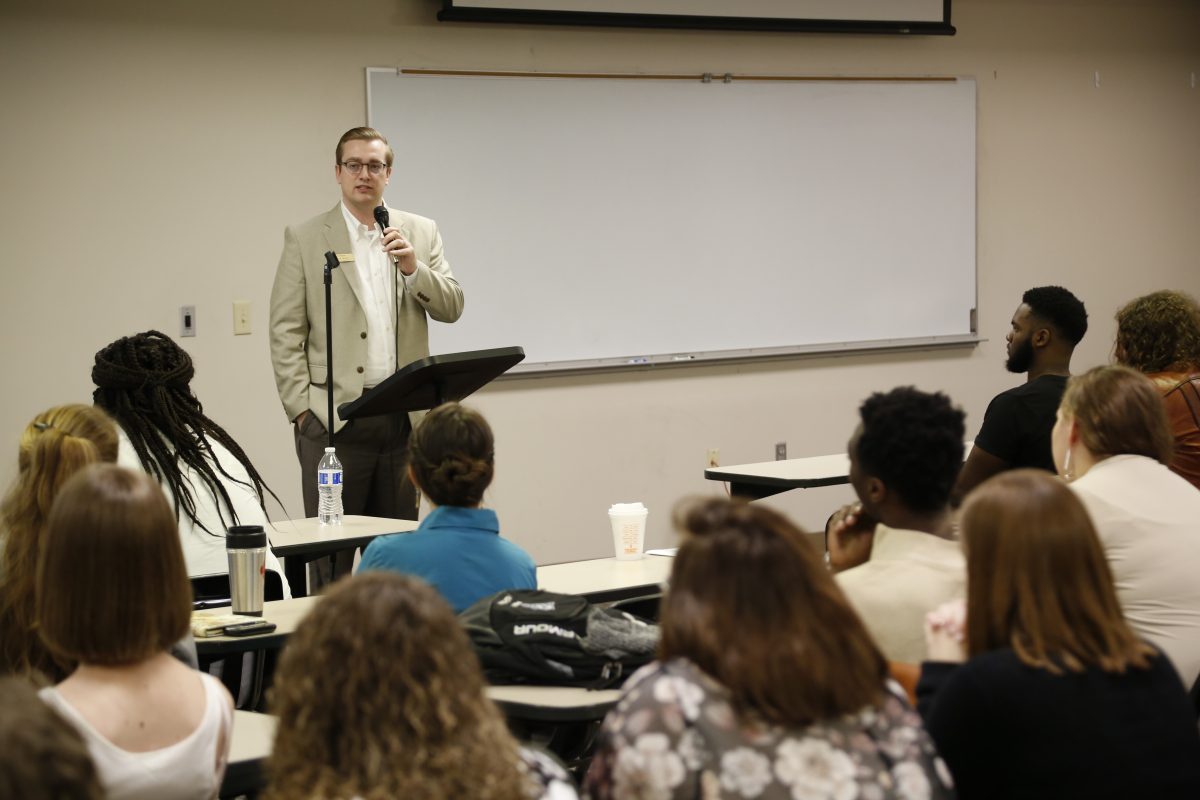 Neil Scott began his career with Faulkner as an Admissions Counselor right after graduating from Faulkner. His skill and hard work promoted him to the position of Assistant Director of Admissions in 2009 and he later took the position of Director of Admissions in 2011.
"When I enrolled at Faulkner, I was clueless just how much my life would be impacted by that decision. I learned so much about myself, the world around me and about the ways God uses His people to impact a community," Scott said.
Neil Scott is a 2007 graduate of Faulkner where he earned a bachelor's of science in psychology with a second major in Vocational Christian Ministry. In 2010, he earned a Master's of Science in Management degree from Faulkner and he is currently in the dissertation phase of the Ph.D. in leadership studies program at the University of the Cumberlands.
Neil is married to Faulkner alumna Haley (Itson) Scott and they have a 14-month-old son, West. They live in Wetumpka, Ala and worship at the University church of Christ in Montgomery.
He was this year's Marketplace Faith Friday Forums speaker for the College of Arts and Sciences and Social and Behavioral Sciences.