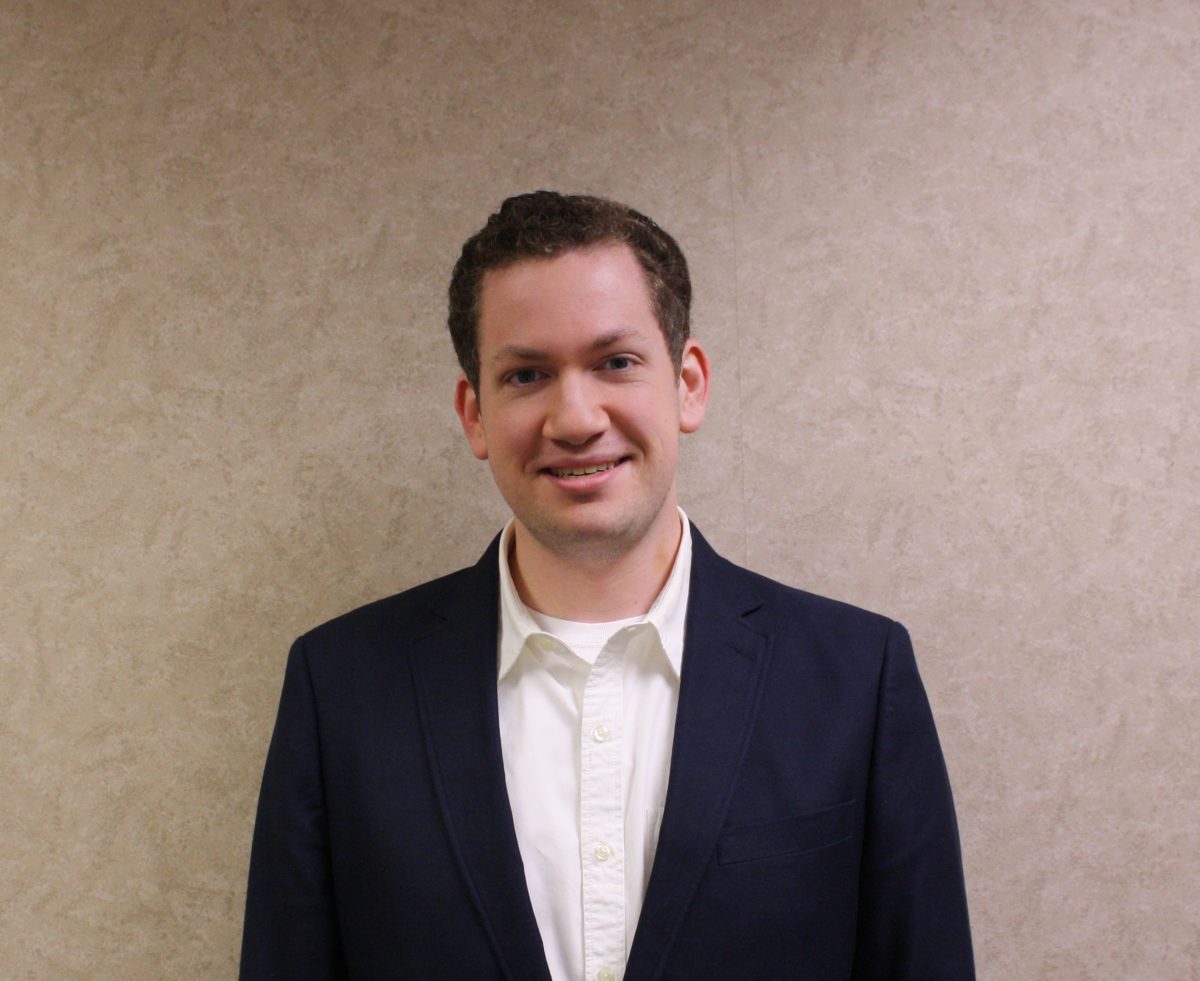 Ethan Widen, a 2018 graduate of Faulkner, is now working full-time for Divine Technology Systems out of Kansas City as a remote web developer and as a ministry assistant in IT thanks to his degree in Computer and Information Science and because of the people of faith he met at Faulkner.
He was recently asked to come back to campus to speak with students in the College of Arts and Science's Math, Science and Computer Science departments for this year's Marketplace Faith Friday Forums and share how Faulkner helped propel him to a successful computer science job right after graduating. Widen also shared how Faulkner helped him put his faith into action in the workplace.
"I was able to draw knowledge from people who have seen work in the field of computer science and know what it looks like to show Christ there," Widen said. "My experience also showed me just the simple fact of working alongside other people of like mind gives me common ground to share my faith. A field like computer science that can seem so distant from faith and religion, can be a stepping stone to topics like moral right and wrongs in artificial intelligence or a better understanding of the universe."
Widen first became interested in attending Faulkner because of its Great Books Honors Program, from which he graduated with honors by successfully defending his thesis.
"I was looking at a number of schools around the south, but Faulkner stood out to me. The Great Books program made the whole college experience more approachable at Faulkner because I was homeschooled in high school and those classes felt like a natural fit to my learning style," Widen said. "The scholarship opportunity with the Faulkner Sports Network was influential in my decision as well because I was looking into degrees at other schools that were centered around photography, so Faulkner allowed me to pursue that interest in photography while earning a degree in computer and information science."
Widen especially appreciated the opportunity in nearly all his classes to build friendships with professors who did not see him as just another student, he said. They took a genuine interest in his life at school, church, work and family.
While at Faulkner, Widen was a member of Faulkner's Computer Science Club for three years, serving one of those years as treasurer. Widen was a part-time photographer for Faulkner Sports Network—a position he held for four years, and he has also served as the Student Director at Faulkner Sports Network for two years. Widen interned at Black Diamond IT Services as a Backend Web Developer. In addition to his full-time job, he also works part time as a Ministry Assistant for IT.
"Faulkner was a great foundational stone in my life because it has honed how I think about the world and opened up a world of interrelated topics that I have interest in pursuing as I build connections in the workplace," Widen said.