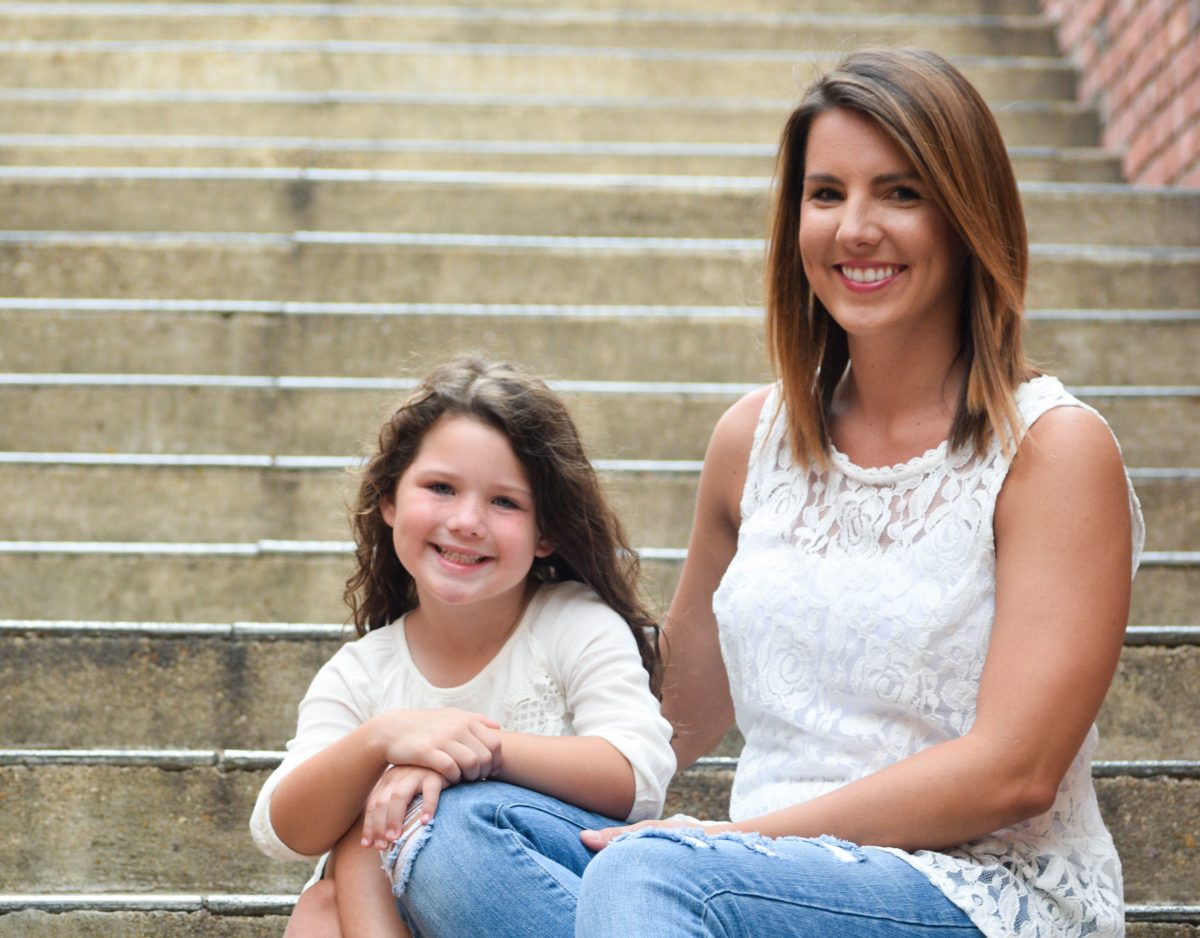 When Meghan Harris, now 30, became a single mom, she had to put her college education on hold. Moving back to Montgomery to raise her daughter in her hometown, she began a career in administration in the medical field, but she felt something was missing. Since she was a little girl playing pretend school with her dolls, Harris had a desire to teach. To follow her calling meant enrolling at a new college after seven years. 
In 2018, Harris' daughter Ollie, 8, was accepted into the magnet program with Montgomery Public Schools and Harris went back to college to continue her education. Making the emotional and financial sacrifices necessary to turn her dream into a reality was one of the hardest decisions she's made, she said.
"It's a very hard decision to make under those circumstances, but it's worth it to be able to finish something that you started. To find a career that I love and the opportunity to impact the lives of children in the process, that's the greatest reward," Harris said. "Financially, it has been very difficult. I've wanted to quit many times and while others have told me I'm crazy, my family and everyone in the education department have been so supportive."
Despite being told she would never be able to support herself and her daughter, Harris prayed and made the leap of faith. Her professors at Faulkner's College of Education were there to soften her fall.
There are days she cries, but through the tears she sees the light at the end of the tunnel.
"It's such a positive environment here. I go into their offices and share with them the emotional struggles I'm dealing and they stand by me, encourage me and push me knowing that I am capable of making it. Good things take time and I'm excited to see what the future holds," Harris said.
Harris is studying for her Bachelor of Science in Elementary Education, while earning a spot on the President's List and assisting in the Education Lab through the work-study program. It's a full schedule of classes and work before she picks up her daughter from school.
Once Harris became a mom, she knew she wanted to help mold young children by being a positive role model for them.
"As a teacher, you are more than just an educator, you are a mentor, a confidant and a friend. I want to make a difference in the lives of as many students as I can," Harris said. "In today's world, there are so many children who don't get attention at home and where else can they get that attention, but at school? I see how my daughter will mimic her teachers and how much of an example they are to her. I want to be that for someone else's child. Someone that shows them respect, patience and kindness. Great teachers are great leaders."