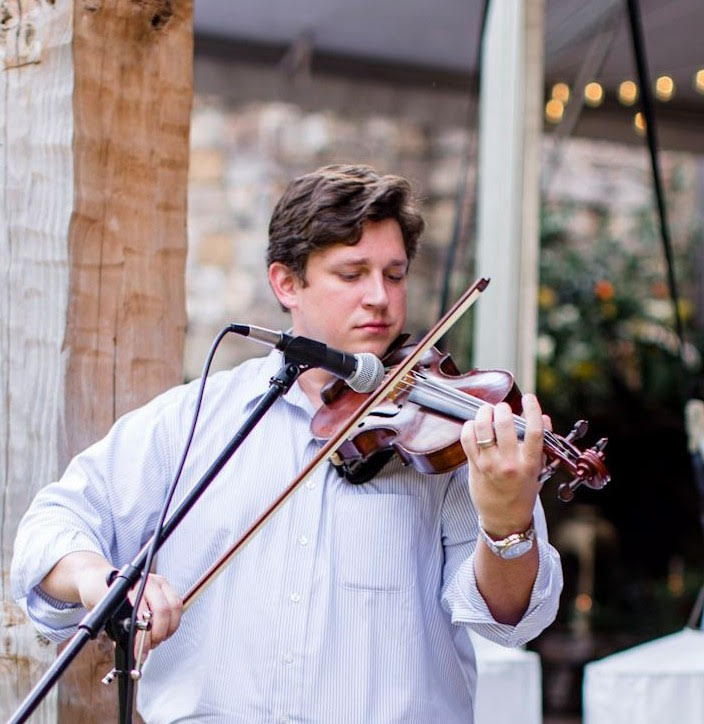 In his teen years, Westley Schlundt was recognized as a talented musician by the Montgomery Symphony Orchestra, which he is still a member of today. Schlundt graduated from Faulkner with a Bachelor of Arts in Music in the spring of 2018 and is currently teaching strings at Baldwin Arts and Academic Magnet School. 
He was honored as the Young Alumnus during Faulkner's Marketplace Faith Friday Forums for the College of Arts and Sciences' Music, English Humanities and Great Books Honors Program.
During his time at Faulkner, Schlundt studied piano, strings, guitar and voice, performing for several years with the Faulkner University Chorus. These lessons would contribute to his success in the professional music business as he traveled around the Southeast performing for a variety of audiences like politicians and businessmen. 
Since his graduation, Schlundt has been "fiddling around" with a variety of bands. He plays a wide range of genres from classical to Celtic to rock, while performing at a variety of venues such as weddings, dinners, and special events. Schlundt is currently teaching private lessons to students across the River Region, meanwhile, he is serving as the leader of Cub Scouts Pack 307, a job he calls a "labor of love."
Schlundt is married to his wife, Rachel and they have two daughters, Edie and Eva.