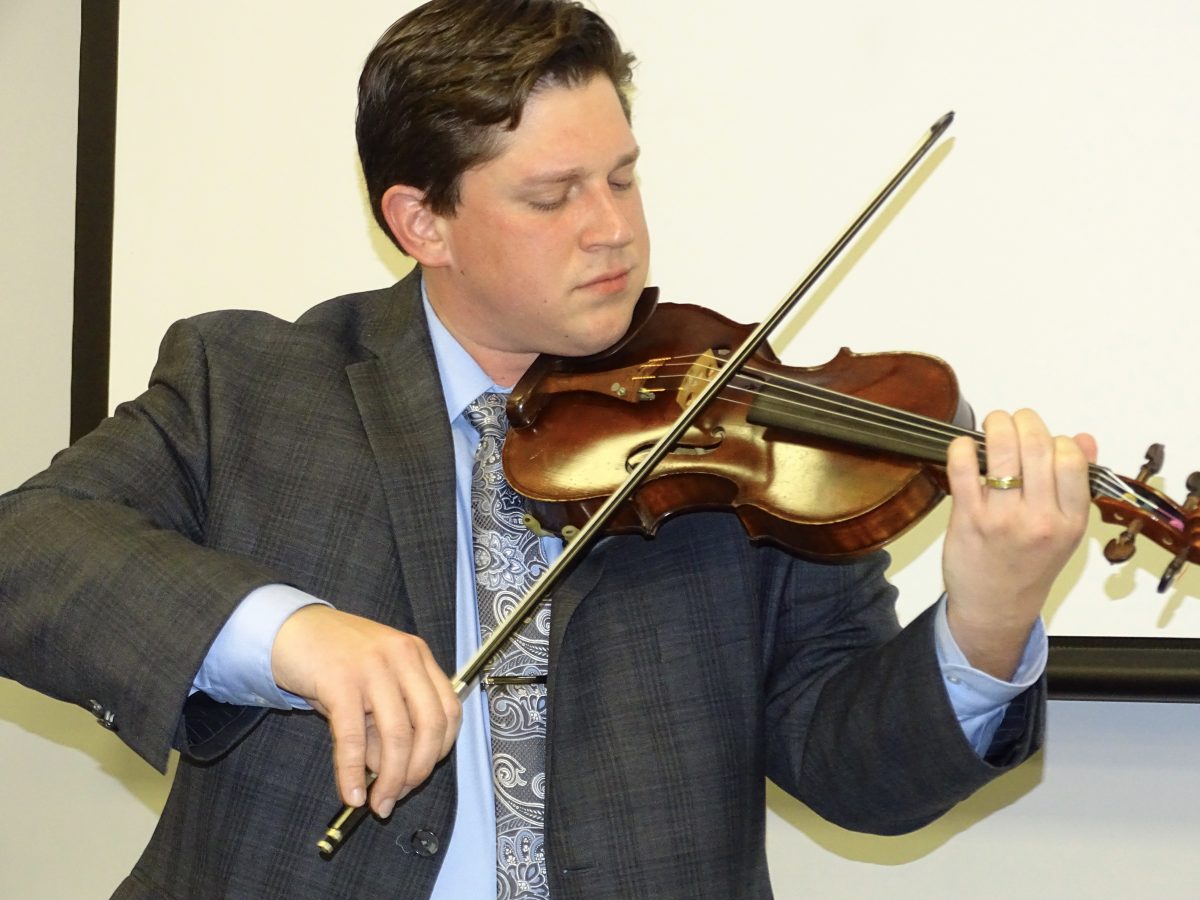 Westley Schlundt has been a musician ever since he learned to play the violin at the age of four and he's been growing his love for music ever since.
A 2018 graduate of Faulkner, Schlundt was still in his teens when the Montgomery Symphony Orchestra recognized his talent and invited him to join. He has been a member ever since. However, it was while Schlundt was at Faulkner that he truly grew his knowledge and skill as a musician.
"Faulkner's music department is where I 'grew up' as a musician," Schlundt said. "I had performed in many places professionally even before attending college, but it was at Faulkner that I honed all of the skills I had been practicing since being a toddler. Those on faculty are knowledgeable, accessible, and extremely helpful. It's fair to say that, through the instruction I received through Faulkner, I went from simply performing music well, to gaining a wealth of understanding music."
"The school provided an environment where students and professors were able to communicate one on one without exception!"
Born in Orlando, Florida, Schlundt grew up in the River Region with his two older brothers who also attended Faulkner. His father, Al Schlundt has taught at Faulkner for many years and is currently the Interim Chair of the Science Department.
Schlundt graduated from Faulkner with a Bachelor of Arts in Music while studying a variety of instruments including piano, guitar and strings and performing professionally. He also studied voice and performed several years with the university's chorus. He is now the proud founder and owner of Central Alabama Suzuki Violin Association where he continues to share his passion for music with the next generation.
This year, Schlundt was invited back to campus to speak to students as a part of the annual Marketplace Faith Friday Forums.
"With my students, I am able to share my faith through the music I teach," Schlundt said. "I oftentimes use hymn melodies in my lessons, many of which were written by the great composers throughout music history. Though many students are believers, there have been quite a few who have no idea the history behind the music they are learning to play!"
Now married to Rachel (Runge) Schlundt, he enjoys performing both country and classical music in a variety of venues. He has performed with country bands all over the southeast and played classical music with string quartets for local and national politicians and businessmen. He has also performed at weddings, dinners and special events.