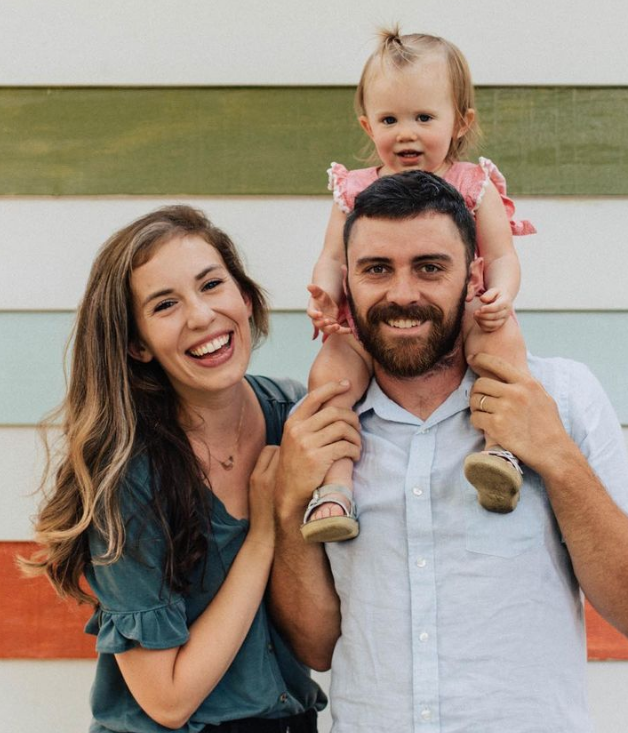 In the middle of her freshman year of college, Laura Jean Bell transferred to Faulkner University. An experience that would impact her life and mean more to her than she ever thought possible. It was the start of a journey that has led her to pursue a small business, start a podcast, become a blogger, renovate homes and much more.
Bell spoke at Faulkner's annual Marketplace Faith Friday Forums, where she was honored as the Young Alumna for the College of Arts and Sciences' English, Humanities, Music and Great Books Honors Program. Bell graduated in May of 2014 with a Bachelor's degree in English Literature. 
Today she wears several hats as she is a stay-at-home mom, the team leader for Young Living, a small business she runs that empowers people to experience true wellness, all while being a property investor alongside her husband Cody. Bell credits her ability to manage all of these different hats, by learning the power of a story.
"I have spent much of my adult life writing stories and producing a podcast where I focus on the most important thing that I gained in college and that is: The power of a story," Bell said. "Most days we need to be reminded that everything is going to be ok and stories give that back to us. They let us see the other side of it all. I am grateful for the Faulkner English department for showing me the power that lies in looking deeper into the root and the meaning of every word on a page."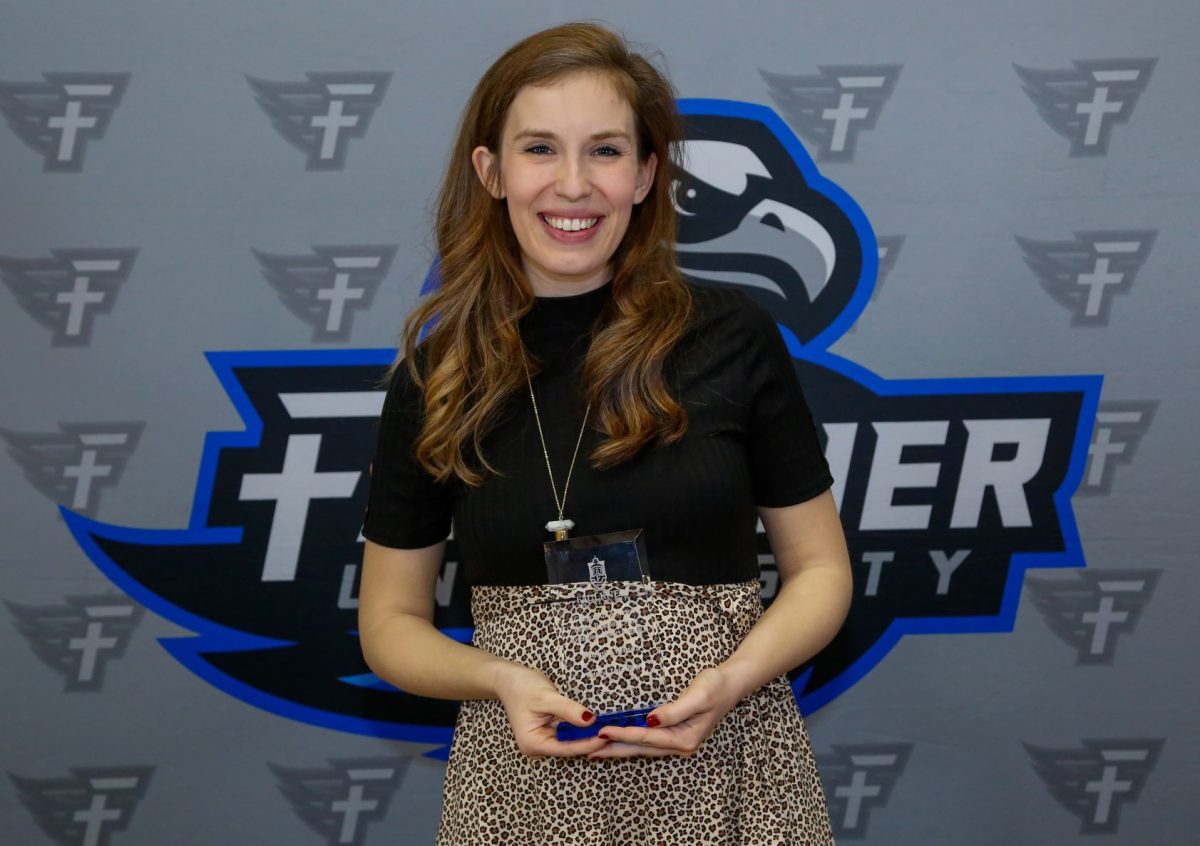 While a student at Faulkner, Bell was a member of Phi Lambda and served as the club's vice president. She was also a member of Faulkner's running club and Faulkner's chapter of Stella's Voice, a service club that spreads awareness about human trafficking and helps those targeted for sex trafficking. As a senior, she was nominated for the Homecoming Court and Miss Faulkner. She was also the vice president of the "Blue Crew" a pep club that supported sporting events.
One week after graduation, she married her high school and college sweetheart, Cody Bell and shortly thereafter began a career comprised of various jobs in different industries, including wedding planning and floral design, restaurant service, urban ministry and photography. In keeping with her love for writing, she has also worked as a writer and monthly contributor for Journey Magazine, a freelance reader, editor, and ghost writer for medical professionals, a social media manager and a professional blogger.
Laura Jean and her husband both have an entrepreneurial spirit, which they have followed for several years. She and Cody started, owned and operated a small coffee company for a couple of years. Market Town Coffee Company, their bicycle cart business, served downtown Montgomery and events in the capital city and the southeast. The Bells peddled coffee for a cause, part of the company's profits benefited organizations in Alabama that fought against human trafficking. In recent years, thanks to a lot of effort and God's direction and help, the couple has built up a profitable rental property portfolio. She manages the properties from New Harmony, Alabama, where they now live and work with the tree cop on the family farm. She also launched her podcast," Y'all Podcast: Stories about Life, Jesus and the South," and her own blog, LauraBell.co, excellent platforms to share stories, others' and her own.
"I learned the value of hard work and that hard work is honored. I learned that education is valuable. But more than anything, I learned that if you take anything into the real world, it needs to be the Word of the Lord. It needs to be written on your heart to carry you outside of your Faulkner world and I am truly grateful that my professors and the staff at Faulkner gave that to me in my time there," Bell said.
Laura Jean and Cody have a daughter, Emmy Lou and they are expecting another in June.