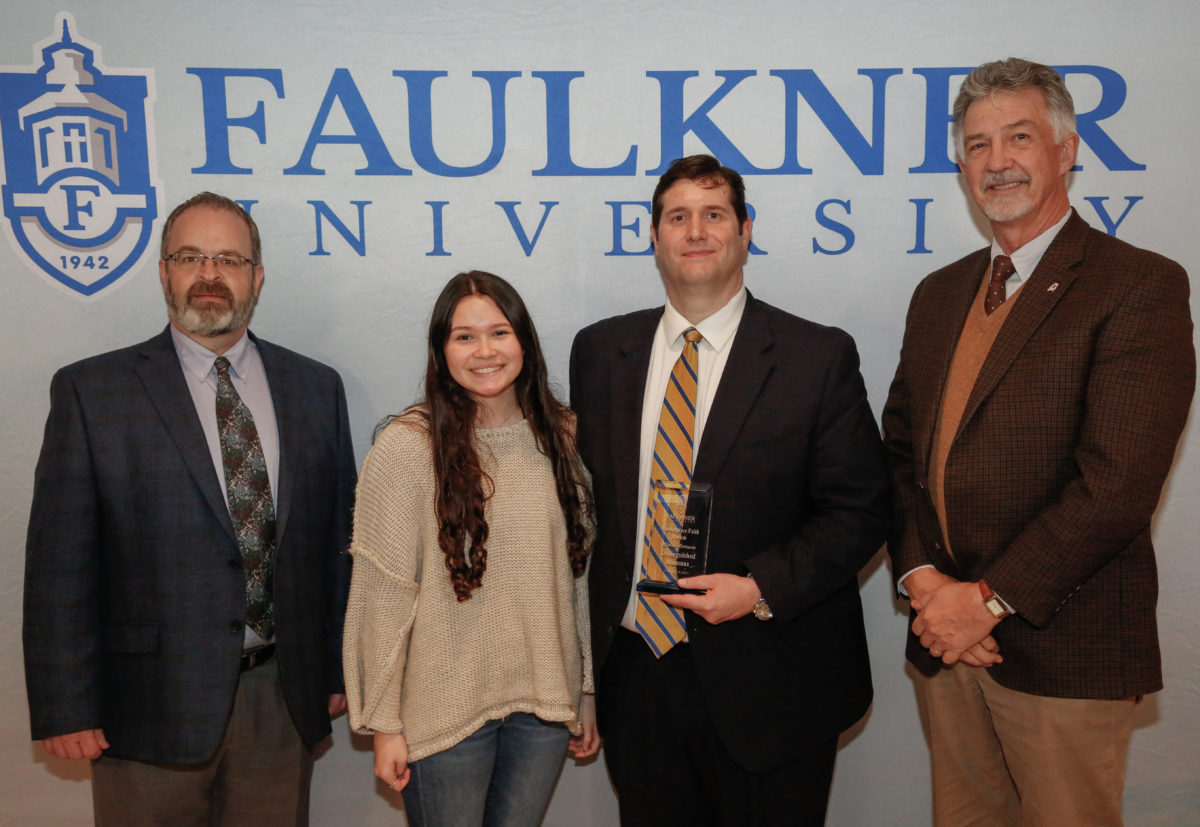 Faulkner alumnus Blaine Benson serves the Montgomery community as a public defender and was recognized as Faulkner's 2022 Distinguished alumnus for the College of Arts and Sciences' Social and Behavioral Science department.
Benson graduated from Faulkner in 1998 with a Bachelor of Science in History and received his Juris Doctorate from Faulkner Law in 2022.
He currently serves as a Senior Trial Attorney at the Office of the Public Defender in Montgomery, Alabama. He represents indigent defendants charged with serious and/or violent crimes, normally class A or B felonies.
"My experience at Faulkner was great," Benson said. "I met many lifelong friends and was able to spend time with peers who shared the same faith and beliefs with which I had grown up. The education provided to me at Faulkner was outstanding. It prepared me for my future."
"There were many wonderful professors who I had the privilege of learning under at Faulkner," he added. "Many of my required, undergraduate classes were taught by Ed and Dixie Hicks. Each of them were instrumental in my education and development. Much of the teaching style that I currently use as an adjunct instructor was developed from various professors that I had in undergraduate and law school."
The purpose of the public defender's office is enshrined in the American ideal that the quality of justice a person receives should never depend upon how much money he or she has. Public defense attorneys and staff strive to provide the highest quality legal representation to clients, and they believe that defending the rights of clients protects the rights of all members of the community.
The mission of the Montgomery Office of the Public Defender is "to zealously protect and defend the rights of our clients through compassionate and effective legal representation of the highest quality, in pursuit of a fair and unbiased system of justice for all."
Benson began teaching as an adjunct instructor for Faulkner University in 2008 and has taught business law in the BBA, BSB, and MBA programs. He also served as a minister for the Centerpoint Church of Christ in Montgomery County for almost five years.