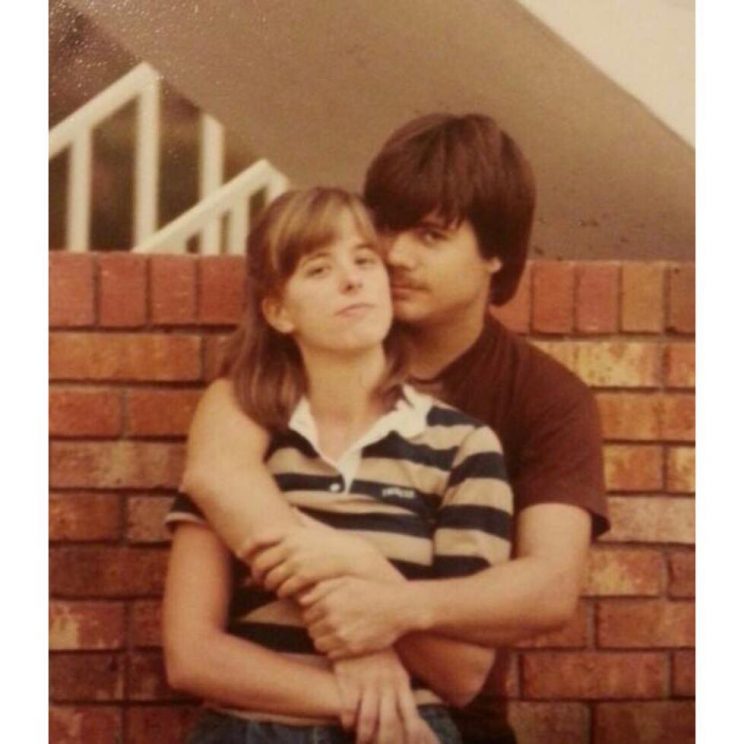 MONTGOMERY, Ala. – Ramona (Bearden) Martin and Mark Martin will walk hand in hand this weekend to the Hardee's restaurant on Atlanta Highway from the Faulkner University campus – the same path they walked nearly 40 years ago on their first date.
They are planning to recreate the special milestone this weekend during Faulkner University's Jimmy Faulkner Classic, a weekend packed with sporting events and fun. For the Martins, they will take a trip down memory lane as they cross the ravine that separates campus from the home of the Thickburger.
Ever since they shared a chicken sandwich and sweet tea dinner all those years ago on November 3, 1980, they have celebrated the day. The date even rivals their wedding anniversary, Friday 13, 1984, just a few months after they graduated.
Their first date night began with a concert on campus, then called Alabama Christian College. The concert headlined Michael Iseberg whose stage name was Iceberg and who was a famous performer at Disney in the mid-1970s to late 1980s. Afterward, Mark built up enough courage to ask Ramona to dinner to which she said yes. However, a shortage of gas money forced the couple to trudge through the rain to the nearest fast-food restaurant for a simple, yet memorable experience.
It was a night of comedic events from Mark slipping down the ravine and later having sweet tea spilt in his lap that the now wedded couple still laugh about till this day.
"Looking back on it, it is funny, but we both remember that day even all these years later," Mark said. "When we talk about our anniversary, that's the day we talk about. We had our tickets signed by Iceberg with the date, so that's how we remember it."
Faulkner University holds many fond memories for the pair who were both involved in chorus and the College Church, now called University Church of Christ.
In fact, Mark choked back emotion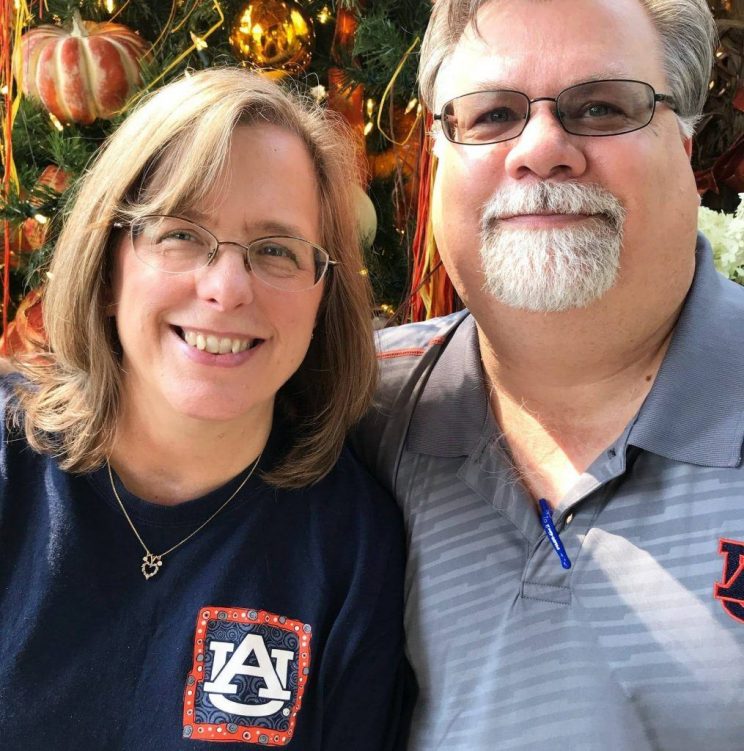 when he spoke of the first time he laid eyes on Ramona. He said he's not one to believe in love at first sight, but as they passed each other in the doorway of church, he knew he had to see more of her.
They had P.E. and English classes together and then later they both sang and toured with the chorus.
"At the time, I thought we were a couple, even though we had only gone on that one date. I hadn't dated in high school, but one time and I just knew she was the kind of Christian woman I would want to marry," Mark said.
"It took her a little longer to figure out she wanted to marry me too."
This Saturday, they will go on a trip back in time, reminiscing on their young love and basking in the many blessings the years had given them including three beautiful and talented children.
Today, Mark preaches at Lincoln Church of Christ in Talladega County & teaches online Bible classes for Faulkner. Ramona is a 4th grade teacher at Lincoln Elementary School.