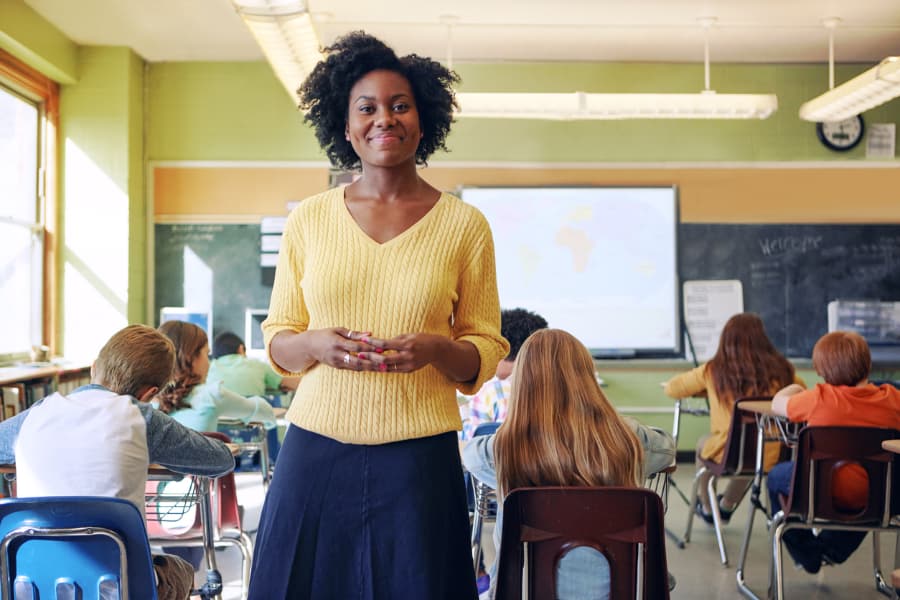 Teachers inspire, engage, and spark a love of lifelong learning in the hearts of children and young adults everywhere. From providing educational guidance to offering emotional support, educators around the globe leave an indelible imprint on a young person's life. While you may not have started out with an interest in education, it's never too late to get into the field. Switching to a Master of Education degree might be easier than you think. Here at Faulkner University, we'll explore how this can be done with an unrelated undergrad degree.
How Can I Become A Teacher?
Many people change career paths throughout their lives, and making the switch to education is a noble choice. The good news is you don't have to start completely from scratch. While having an undergrad degree in education certainly helps, it's not required to become a teacher. Aspiring educators can earn their master's with an unrelated bachelor's degree.
A teaching certification is required to work in public schools across the country as well as many private institutions. This certification is usually earned through a bachelor's degree program. Luckily, accredited online and in-person education programs are available through many colleges and universities. An Alternative Master's Program, like the Master of Education in Elementary Education – Alternative A at Faulkner University, provides the training needed to become a teacher and leads to certification along the way.
How Easy Is It To Earn My Master's in Education?
Not only is this type of program excellent for professionals looking for a more rewarding career change, but it can also benefit current teachers looking to boost their career potential. Typically, the requirements to enroll in this type of program are minimal. For example, the Alternative Master's Program at Faulkner University requires the following:
Passing grade on the Praxis II Multiple Subjects exam (K – 6)
Completed enrollment application
Completed transcript form
Applicable credit transfers from a previous university, if any
Once this program at Faulkner University is complete, students walk away with a Master in Elementary Education and an Alabama Alternative Class A Certification in Elementary Education K – 6. As far as tuition, financial aid is an option for many students.
While programs and requirements vary by school and state, earning your degree can be fairly easy if you select an online program like the one described above. Virtual classes provide the freedom to study around your busy schedule and lifestyle, so you don't have to worry about putting your current career on hold while in school. Plus, there's no need to sacrifice quality for flexibility — most online master's degree programs are as intensive as on-campus programs.
Become A Teacher At Faulkner University
Teaching is more than a job — it's a way to make a real difference in the world. If you're searching for a career where you can make an impact, consider switching to a Master of Education degree. Numerous opportunities to make the switch to education are at your fingertips.
Founded on Christian values, Faulkner University in Alabama proudly offers several graduate-level education programs centered on faith-based values. For more information about pursuing your college education through one of our programs, look further into our degree requirements or contact us today.