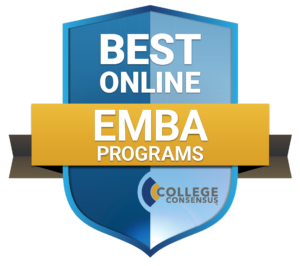 Faulkner University topped a national list taking third place for having one of the best online executive MBA program in the country according to College Consensus, a new college review aggregator.
Faulkner was recognized in their latest report, 25 Best Online Executive MBA Programs for 2019 for its online Executive Master of Business Administration.
With providing a graduate-level business degree in a Christian environment, those who participate in our program will be ready to make a difference at the executive level within a for-profit or nonprofit organization or wherever you're called to serve.
Faulkner's degree is designed to equip you with a solid foundation in key business areas. The program focuses on modern day managerial practices and decision making, marketing and quantitative reasoning, and strategic thinking. Students will develop a strong understanding of corporate operational and management strategies essential in today's business environment.
College Consensus ranked Faulkner among the top after looking at its tuition costs, the reputation of its Harris College of Business, university accreditation, online convenience, Executive MBA program requirements and its rankings in US News and World Report, The Economist, and Businessweek.
Faulkner offers a completely online program:
The degree consists of 10 courses.
Courses are 5 weeks
Classes are completed one at a time
One year degree completion (if courses are taken consecutively)
Start dates every 5 weeks
With our Executive Master of Business Administration degree, you'll be ready to excel in any given business environment. Our program not only gives you the important foundation in core business areas, but you'll learn important dynamics such as how international issues affect local concerns and business practices as well as why entrepreneurial practices aren't just for start-up companies any longer.
This degree program features a cutting edge curriculum which makes use of a corporate learning approach with integrated video segments.