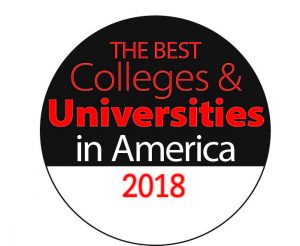 Faulkner University was recently ranked the 2nd top Christian university in the nation for 2018 according to a new study released by The Edvocate.
After looking at Christian universities and colleges throughout the country, The Edvocate complied a list of 31 schools where Faulkner was lauded as the best of the best in the 2018 Best Christian Colleges and Universities in America report.
The Edvocate ranked the schools based on affordability and access, graduation and retention rates, reputation, faculty and resources, student selectivity, financial resources, accreditation status of the university and its degree programs, employer and student success survey and alumni giving and engagement.
Of those, graduation and retention rates held the highest importance.
Faulkner University offers a Christian-based liberal arts education for more than 70 different degrees and attracts students from across the United States and from around the world.
This year, Faulkner is celebrating 75 years as an institution and its mission of providing education anchored by intellect, character and service, with an emphasis on educating the whole person.
Serving both traditional and non-traditional students, the university is home to five colleges, the Alabama Christian College of Arts and Sciences, the Harris College of Business and Executive Education, the V.P. Black College of Biblical Studies, the College of Education and Faulkner Law.
In addition to its main campus in Montgomery, Faulkner operates extension campuses in Birmingham, Huntsville and Mobile.