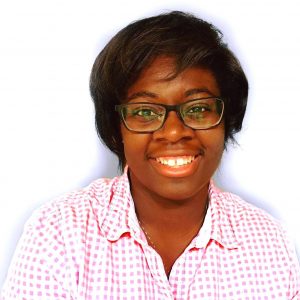 One Faulkner University graduate is paving her way to the 2018 Winter Olympic Games this month for a once-in-a-lifetime experience.
It has been a dream for the 2015 Faulkner alumna, Christa Springs since her avid interest in the games and Asian culture began as a young girl. She will soon volunteer at the Winter Olympics and the Winter Paralympic Games when she leaves January 26.
Springs was one of 110,000 total volunteer applicants from around the world who applied to take part in the 2018 Winter Olympics in Pyeongchang, South Korea. After months of "waiting, praying and being interviewed" she was accepted and will be joining 1,200 volunteers when she arrives there later this month.
"It has always been a dream of mine to go to the Olympics, since the first games that I watched in 2004," Springs said. "It was the 2008 Beijing Olympics that made me fall in love. It was the most beautiful display of culture and passion that I'd seen and I began thinking of ways to go to the next game.
"Thanks to my volunteer work at Faulkner, I was encouraged to stretch myself and volunteer my services in many different places, which grew my skills and experience in different areas. I knew I wanted to do more than watch the games this year. I wanted to be a part and make a difference."
Springs will be working in sports administration at the Olympics. It is very similar to her current position as assistant program coordinator at A-KEEP, the Alabama-Korea Education and Economic Partnership, which provides multicultural diversity education.
"I hope to learn skills and tips to become a better professional, learn efficient ways to plan programs and communicate with other professionals, especially those from different cultures or language backgrounds," Springs said. "I also hope I discover more specific aspects of administration I enjoy so that I am continually moving forward into a field that fits my unique, God-given talents."
Growing up in an Air Force family, she moved to Wetumpka with her brother and sisters from before enrolling at Faulkner to study business administration. Although raising funds and busily preparing for her trip at the end of the month has kept her nerves at bay, she's thrilled her dream is coming true and that she can bring a first-hand cultural experience to A-KEEP when she returns in March.
"I get excited just thinking about being surrounded by people who dedicated their lives to perfecting an art or sport, and knowing that my volunteer work is going help them move closer to their dreams," Springs said. "I used to think the only way that you could represent your country and make your people proud was by standing on the podium. Now I think of all my friends and family who heard and supported this crazy dream I had to go to the Olympics, and I think about how proud they will be when I achieve it."
To learn more or to donate visit christakorea.mydagsite.com/.