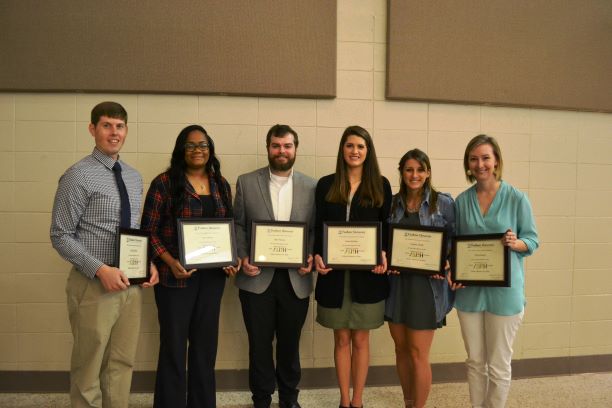 Anna Hatcher, 22, pushed through adversity to get into pharmacy school with the encouragement from her professors and friends at Faulkner. Hatcher graduated from Faulkner in 2017 with a Bachelor of Science in biology and because of the helpful words and prayers of her peers, is now pursuing a Doctorate of pharmacy from the Harrison School of Pharmacy at Auburn University.
She could not be where she is today without her experience at Faulkner, she said.
"Not only did Faulkner prepare me educationally, but it strengthened my faith tremendously," Anna said. "My faith has become my own. Having my undergraduate at Faulkner exposed me to some of the best people and professors, which helped me reach my goal of pharmacy school."
Anna's first job as a senior in high school was at a local pharmacy as a clerk. Little did she know that God was showing her that helping patients through medicine would become her passion, she said. She began the journey to pharmacy school.
"The day came for me to take the test. I went in knowing that I had worked hard the past few months and I could make the score I needed," Anna said. "I finished the four-hour test and made one point above what I needed."
"I hope my fellow graduates leave knowing how lucky we were to attend a school like Faulkner University. Without the constant encouragement and relationships built with faculty and staff, I would not have had the confidence to pursue my dream."