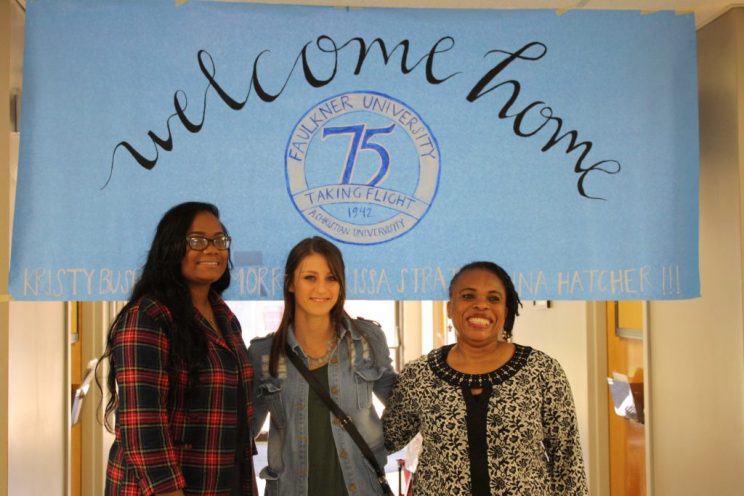 A native of Toronto, Ontario, Canada, Larissa Strath came to Faulkner in 2012 with a scholarship to play on the women's soccer team and began studying pre-medicine.
Before graduating summa cum laude in 2016 with pre-med and a minor in chemistry, she worked in the tutoring center to help students in chemistry and anatomy. While on the soccer team, they clinched a National Tournament birth, Conference Runner Up and multiple playoff games.
She is now studying at the University of Alabama at Birmingham for her doctorate in Neuroscience and is doing research in the lab of Dr. Robert Sorge, studying immune systems and diet modulation of chronic pain disorders in animals and humans.
Her faith and strengthened relationship with God through her time at Faulkner, helped prepare her for the stresses of graduate school, she said.
"Having a solid relationship with God is crucial to my well-being," Larissa said. "Being a place where I learned to be open about my faith with others as well as become strengthened by one another helped me as I transitioned into a new place.
I would tell graduates to surrender to the life experience, don't take things to seriously and try not to control too much, because God has a plan that is going to unfold whether you want it to or not."
Larissa lives in Birmingham and still visits Faulkner often to watch basketball games.