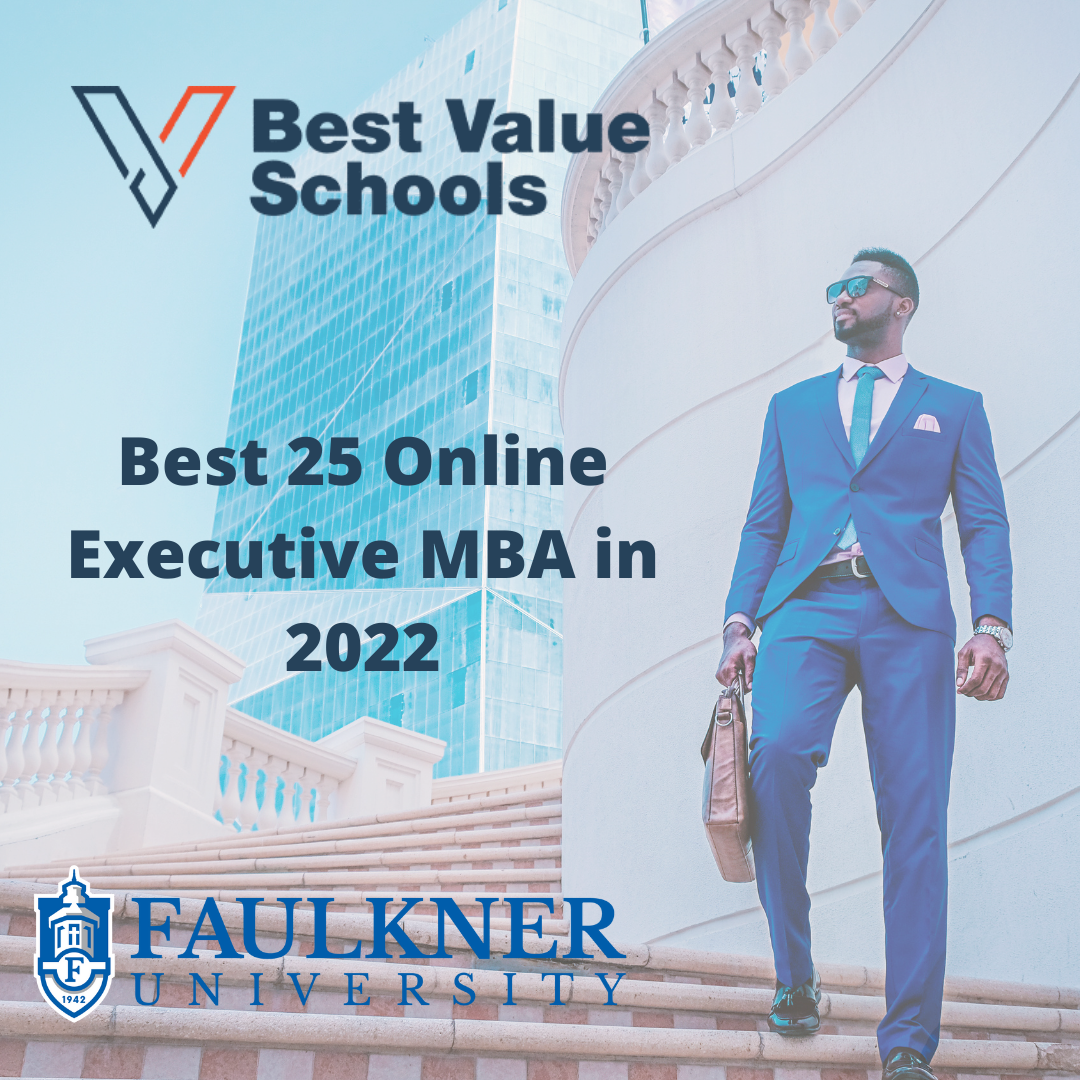 Faulkner University's online Executive MBA program placed first in the state of Alabama and made the national list for the twenty-five best online Executive MBA programs by Best Value Schools.
Faulkner's Executive MBA program gives students the tools to progress to executive level positions. Because of the special importance of ethics in business, Faulkner's program pairs a corporate learning approach with a Christian foundation. After completing the program, individuals will have a moral framework they'll rely on throughout their careers.
Advanced studies in modern management practices, finance, decision-making, marketing, corporate operational management strategies, and more prepare students to lead well in their future roles.
The Executive MBA program is entirely online and can be completed in one year, which is perfect for working professionals who balance work, family, or a busy schedule while they pursue graduate-level education. The online format is divided into a series of five-week courses that can only be taken one at a time so students can focus on the subject matter at hand.
When creating their list for the twenty-five best online Executive MBA programs, Best Value Schools considered tuition cost, flexibility, the length of the program, and the unique program features that appeal to eMBA students in special circumstances.
According to Best Value Schools, students who are a good match for an online eMBA aren't inexperienced. They already have jobs, and have a deep working knowledge of their field. These students are not looking for textbook answers to business questions. They are looking for knowledge and skills they can apply to advancing their organizations as well as advancing their careers.
For more information on Faulkner's one-year, 100% online MBA program where working adults focus on one five-week-long course at a time, visit https://www.faulkner.edu/mba.