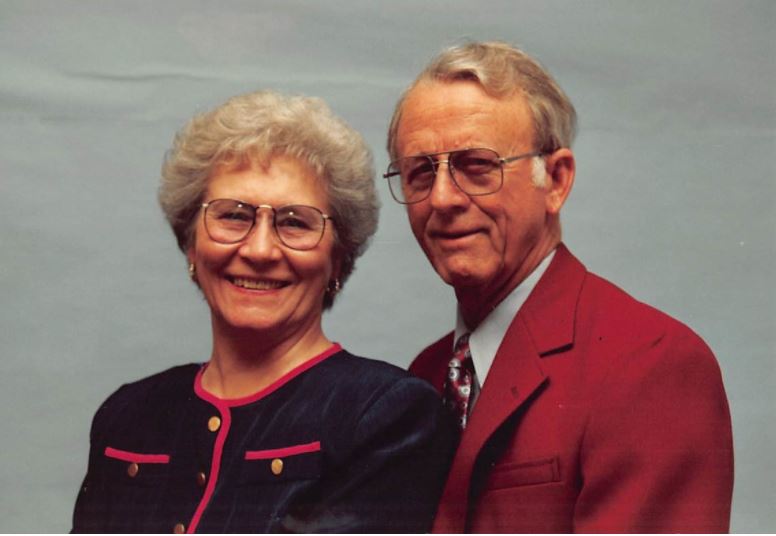 Buford Oliver "B.O." Richardson had a hand on the plow before most young boys finished middle school. In order to help his parents till their farm, he dropped out of school in the 8th grade. Even though he would never obtain a higher education himself, a desire to further higher Christian education for others budded and dug deep roots in his generous heart.
He passed on his spirit of giving, and his love of God, family and Faulkner University to his three sons and their families.
Although Richardson passed away on Sunday May 23, 2021, his legacy lives on.
"Dad always believed that you could never out-give God. Always. And so dad contributed his success of life to God. Not to himself," said Richardson's youngest son, Tim Richardson. "He was always a very giving person and he found Alabama Christian College, now called Faulkner, one of the things he loved and felt good about helping. Since he only went to 8th grade, he had a tender place for Christian education because he never had the opportunity that education affords people."
Born on December 8, 1924 in Clay County, Alabama to a pair of poor sharecroppers, Richardson is the hero of a true American success story. He went from tilling hard clay soil to becoming one of the most successful home developers in Mobile County, Alabama. However, success never dimmed his desire to give back.
When he left his family's farm with $17 in his pocket and settled around Mobile, Alabama nearing the end of World War II, Richardson worked in the Navy ship yard until the end of the war. He then found other work as a carpenter and married his wife, Marie Woodard Richardson.
After buying some land in Saraland, Mobile, starting a farm of his own and running a gas station, he decided to use his carpentry skills and changed careers. He began a home building business and that's when his success skyrocketed over the next 25 years. He continued in that line of work for the rest of his adult life building upon his business.
He instilled his strong work ethic, generosity and entrepreneurial spirit into his sons, Rayford Richardson, O.B. Richardson and Tim Richardson. 
Buford and Tim of Rich's Car Wash opened their first location in their hometown of Saraland and have grown their business over the last 40 years to include 24 locations across four states in the Southeast including two in Montgomery, Alabama. 
All three brothers are graduates of Faulkner University and their wives Vicki and Barbara (Herren) Richardson, who are sisters, and Phyllis (Hunter) Richardson also graduated from Faulkner.
Richardson wanted his sons to have the higher education he never had. He heard about Alabama Christian College from V.P. Black, who was the preacher at the church the Richardsons attended. After learning about ACC, Richardson supported the university's mission wholeheartedly and served on the Faulkner University Board of Trustees for more than 50 years.
"My dad had three passions," Tim said. "First the church, second was his family and third was Alabama Christian College. He began serving on the board in 1968 when the school was just a junior college. He saw the growth of the school, which is now Faulkner, as a testament of God's blessing and a validation of its mission."
Tim followed in his father's footsteps had is currently serving on Faulkner's Board of Trustees.
Richardson was laid to rest on May 27, 2021 at noon at Mobile Memorial Gardens. Funeral services were held at Regency Church of Christ.