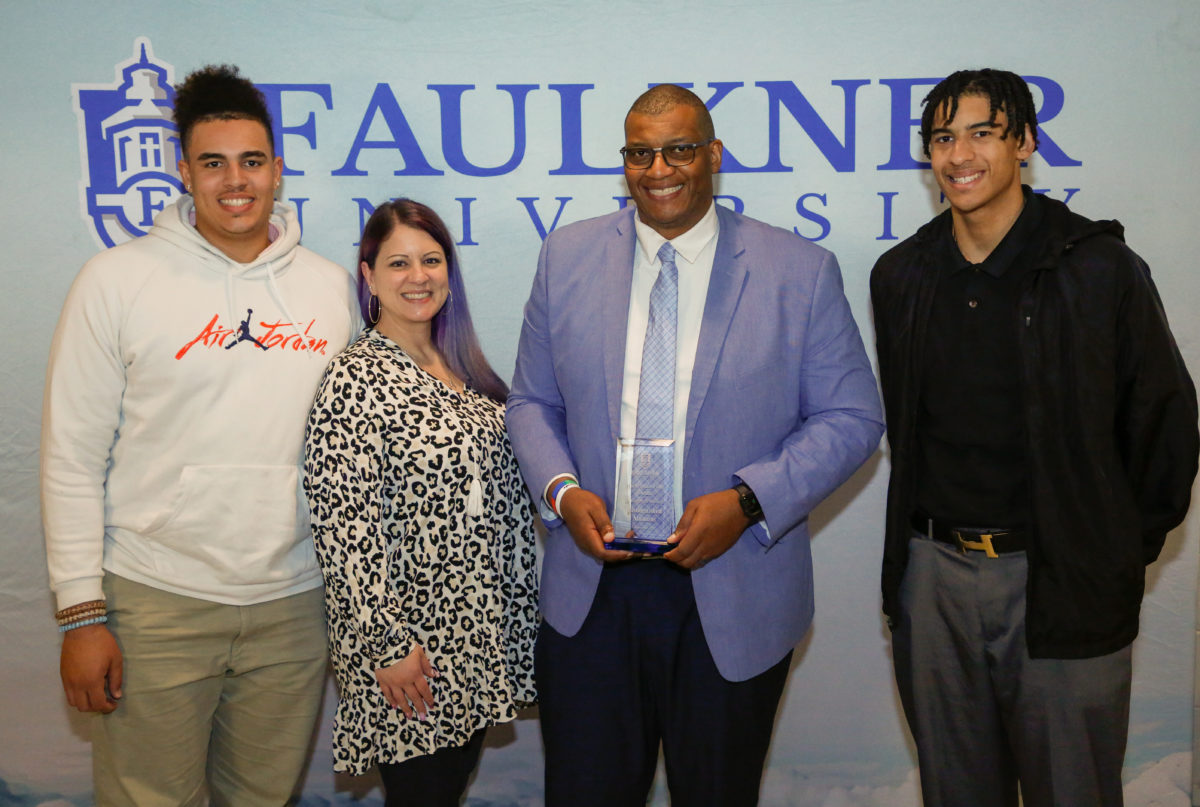 Dr. Gregory Moore has a heart for people. You can see that in how he treats people and how serves the needs of his students, faculty and staff as the principal of Springville High School.
An alumnus of Faulkner University, Moore graduated with a Bachelor of Arts in English. He was honored by his alma mater as the Distinguished Alumnus for the College of Arts and Sciences' English Department.
He said he owes his success and his servant's heart to his time as a young Eagles basketball player.
"I am blessed with an opportunity to provide servant leadership at an amazing school and I love being able to have a positive impact on a daily basis," Moore said. "My Faulkner experience was tremendous. I arrived as an eighteen-year-old freshman to play basketball, but left as a twenty-two year old graduate with an understanding of what it takes to be successful. The lessons learned through basketball taught me the importance of being mentally tough and that your body language can be just as powerful as your words."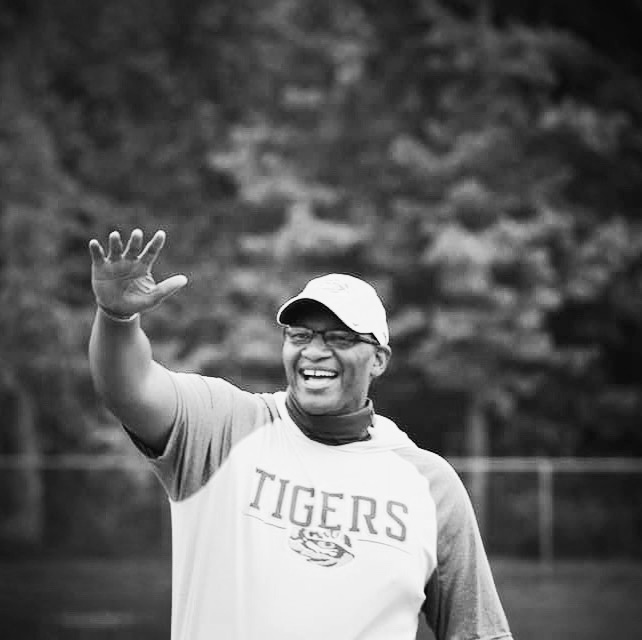 "The devotionals and friendships helped me become a better person and value how I should treat people. The pursuit of my English Degree started me on a path of wanting to read and learn more. I understood what it meant to be a life-long learner. The educational courses at Faulkner along with my professors influenced me as a person of faith to have a heart for people," he added.
Each semester, he enrolled in a Bible class that taught him something new he could apply to his daily life.
"The godly examples displayed by all of my professors provided me with a daily example of how I should invest in the success of others. I have worked to implement the daily principles and practices learned while a student Faulkner," Moore said. "I had several people take a vested interest in me while at Faulkner and I'm forever grateful for those relationships!"
A native of Leeds, Alabama, Moore attended Faulkner on a basketball scholarship. After graduation, he taught English in St. Clair County at Moody High School and served as the head boys' basketball coach for four years. While there, he completed the Fifth Year Program at UAB receiving a master's degree in Secondary English Language Arts.
Upon leaving Moody High School, he took a position at E.B. Erwin High School as an English teacher and head boys' basketball coach where he remained for three years and received his administration certification. During his fourth year there, he was asked to take an assistant principal position at Pinson Valley High School. He served as an assistant principal at Pinson Valley High for eight years and received his Education Specialist Degree in Educational Leadership.
After leaving Pinson Valley High School, Moore served as an assistant principal at Chalkville Elementary School for two years and then as principal at Springville Elementary where he served three years. In fall of 2020, he became the principal at Springville High School.
He recently completed his Doctor of Education from Samford University.
Moore is married to his wife Courtney, and they have two sons, Damon and Derek.