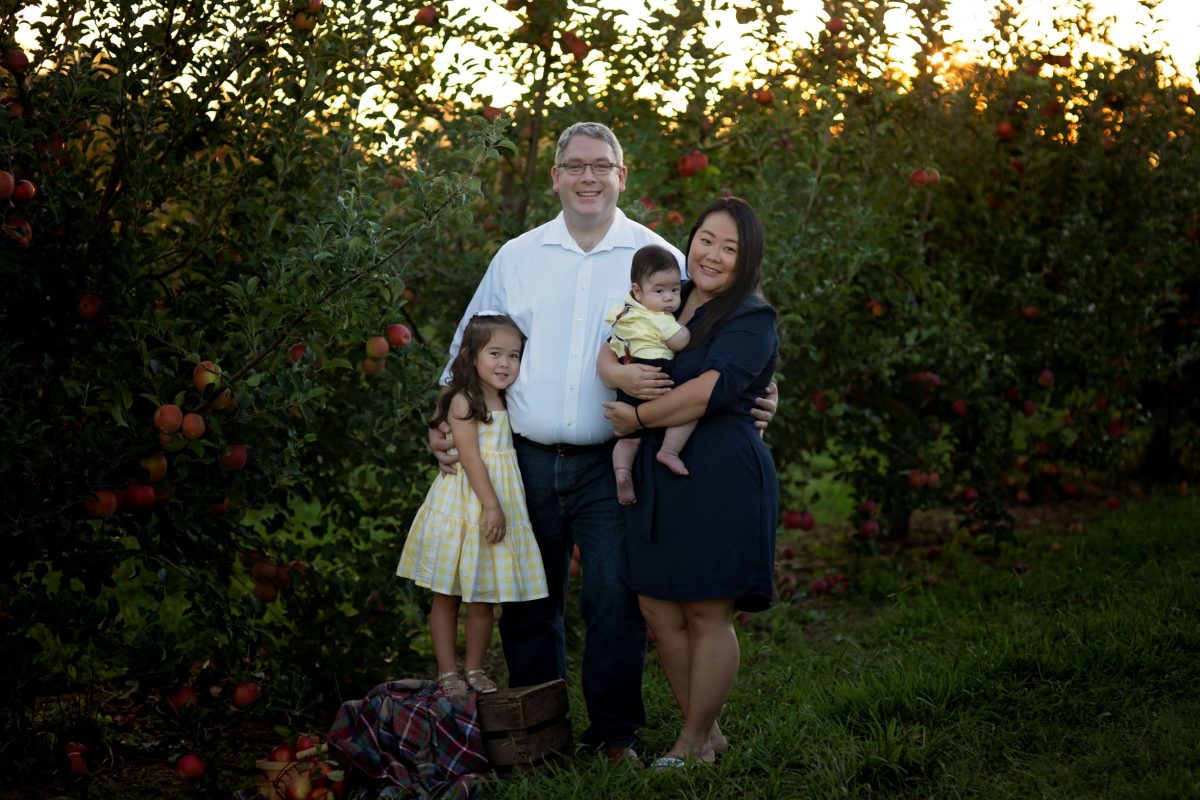 Faulkner alumnus Charles Grimm was honored this past spring as the Distinguished Alumni for the College of Arts and Sciences' English, Humanities, Music and Great Books Honors Program.
Grimm attended Faulkner from 2001-2005 and during that time was a pilot member of the Great Books Honors Program, a contributor to Images in Ink, editor of the religion section of The Spire newspaper, an English tutor, the president of Sigma Tau Delta, an English honor society, a Zondervan Greek Award winner and the English Department award winner.
He was initially planning to attend a different university, but a full academic scholarship encouraged him to pay Faulkner a visit. He found a a good fit at Faulkner; it was closer to home, it was in his home state and on the day of registration, he discovered the Great Books Program.
"The Great Book Program was what made me excited to start the first semester, it was the program that generated most of the college friendships I still have today, and what kept me there through some hard times," Grimm said. "Years later, I'm still in touch with many of my Great Books classmates. My roommate named his son after me and I gave my daughter his initials, and even as I planned to attend the homecoming I made arrangements to stay with friends from my days at Faulkner with whom I have kept in touch."
After graduating as one of three valedictorians in 2005, Grimm spent four years teaching English to Chinese universities. This experience ignited a passion for teaching college students, which eventually led to his completion of a Master of Arts in English Literature degree at the University of Alabama Huntsville and his pursuit of a doctoral degree in English Rhetoric and Composition at Georgia State University.
"In China so many doors were opened by introducing me to the right people at the right times, and I found a company that sent English teachers and provided great training and certification to equip us to teach well," Grimm said. "I spent four years in China, where I eventually met my wife, who was teaching with the same company in the same city of Jiangxi Province. We got married in 2009."
Grimm recently accepted a position at Georgia Highlands College, where he teaches English. Imitating his favorite professors at Faulkner, Grimm strives to be "salt and light" to his students while teaching an intense course load and working on his dissertation.
"As the relationship between the members of the Great Books class got tighter I began to see that what united us was far deeper and more important than anything on which we disagreed," Grimm said. "As a result, I began to look for ways to further Jesus's Great Commission where I was, which drew me to lead a small group at Vaughn Park and take part in their inner city ministry. By turning my focus outward towards the people who needed Christ, I realized the significance of John 17 in a new way."
Grimm was also influenced by several of his professors Dr. Woods, Dr. Floyd Parker and Dr. Cecil May who showed him grace in the classroom, responsibility, and how he can now be the salt and light to his own pupils, he said.
"I try to make myself available to my students in the same way my professors were," Grimm said. "The fact that I was not just their student in the classroom but could be discipled outside the classroom resonated within me and has stayed with me."
He and his wife Nancy have a three-year-old daughter, Audrey and a four-month-old son.