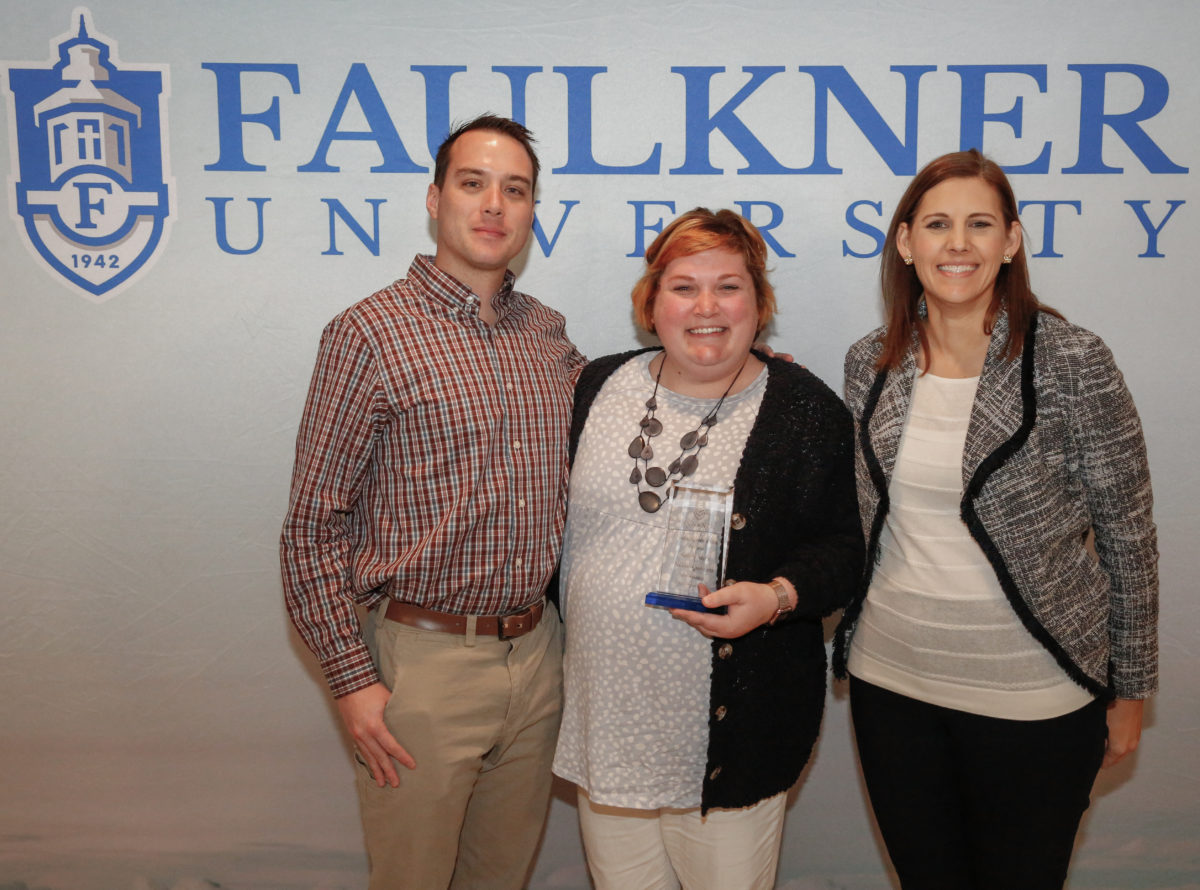 Kelsey Mills is not only a published children's book author, she's a 5th grade teacher, a military spouse, a wife, a mom and a graduate of Faulkner University.
Mills currently teaches history at Pike Road School and has published work through Morgan James Publishing. She earned her Masters in Curriculum and Instruction Design from Faulkner and was honored as the College of Education's Accomplished Alumna for the 2022 Marketplace Faith Friday Forums.
"I love teaching and writing because they are the two professions where you can impact children in a variety of ways. Your effect on those children can carry on through the years and that is a very powerful notion to think about," Mills said. "I loved Faulkner University and what I gained from the program! It was incredibly beneficial in the world of understanding how to best impact a child's education and tailor it to each individual. I also loved how easily the program allowed me to work and study at the same time."
Mills shared one experience while she was a student at Faulkner, which impressed upon her the grace of her professors. She was married, pregnant with her daughter and finishing her final class for her masters degree. She grew concerned when she learned her induction date fell when her final project was due and she was worried she would not be able to finish in time.
"My professors did not have me worry one bit! They worked so well with me and were so incredibly understanding of extending due dates and making any necessary adjustments," Mills recounted. "This showing of grace has carried on with me and my faith since graduation and I try to extend it to the people in my life now."
Mills lives in Montgomery, Alabama with her husband and daughter. Her passion is to reach all children through the power of reading. As an author, she enjoys writing pieces that are fun, but have valuable lessons for children to learn.