By Izabella Zientek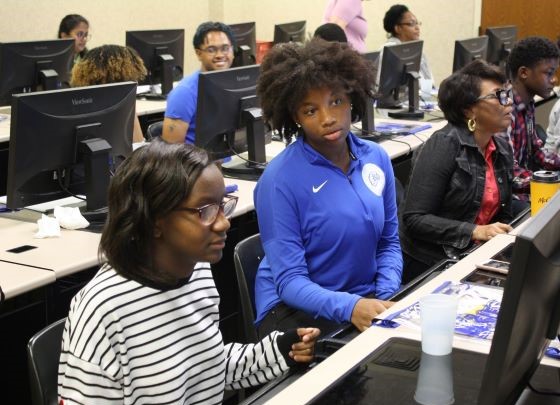 Faulkner University's Computer Club hosted EagleHack, a Major League Hacking (MLH) Local Hack Event, on October 12, 2019. MLH is the official student hacking league, and is an organization dedicated to empowering ethical hackers.
The purpose of ethical hacking is to protect computer systems or networks against malicious attacks using preemptive measures, or, counter hacking.
The theme for this year's EagleHack was "learn." Attendees included students from Faulkner and other universities and high schools around Montgomery. They participated in workshops about programming language and resources available to programmers.
In the first workshop, students learned how to use the tools provided by Amazon Web Services (AWS) to launch a web application. Another workshop covered the basic functionality of GitHub, a version-control platform which allows developers to collaborate or adopt open source code.
EagleHack ended with a presentation about skills necessary for future careers in their field, including how to "hack" a job interview.