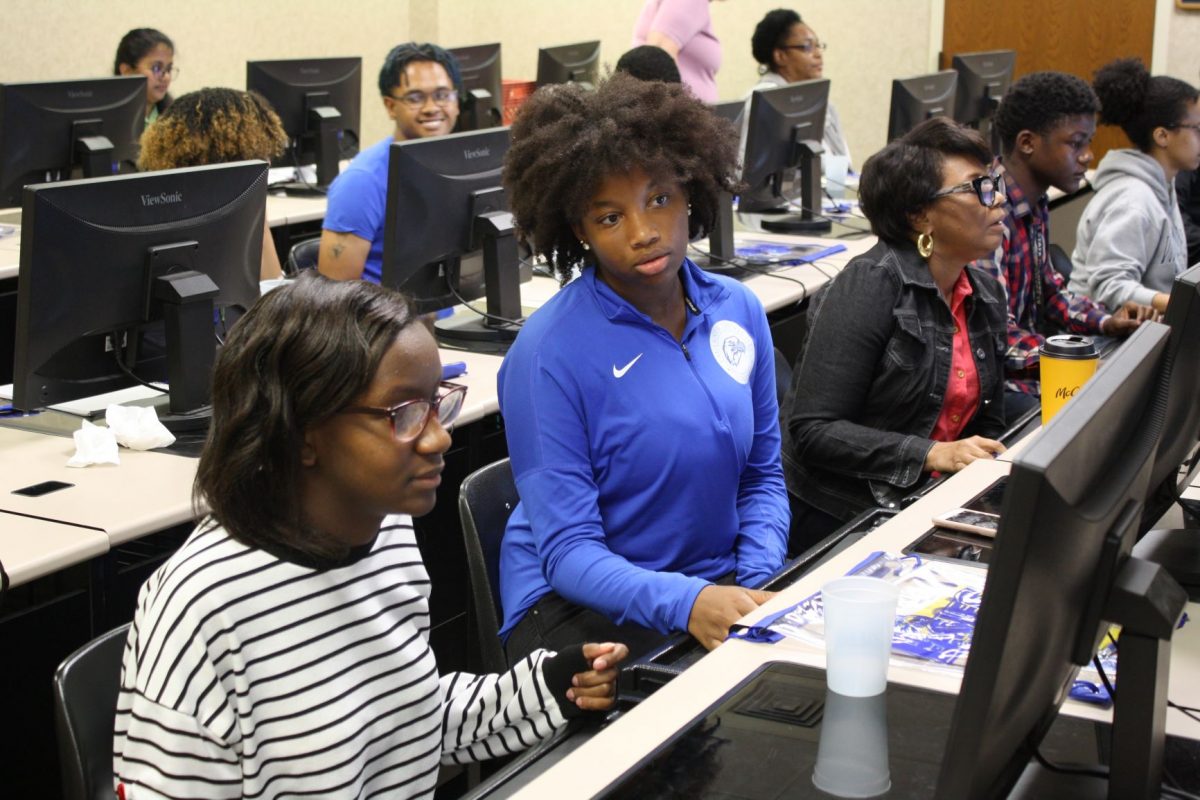 MONTGOMERY, Ala. – Faulkner University's Computer Science Department recently hosted a hackathon, calling it EagleHack. EagleHack was done in conjunction with a group called Major League Hacking (MLH).
As Faulkner was hosting its EagleHack on October 12, over 150 MLH events were happening on the same day and were designed to be a learning-focused developer conference. Faulkner's hackathon focused on learning about Amazon Web Services (AWS) and Github.
"Students were able to get hands-on experience with some industry tools," said Computer Science Chair Susan Hammond. "Because the event was done in conjunction with MLH, there were social media contests that the students could participate in by posting pictures with the appropriate hashtags. That added an extra level of fun to the event."
Hammond is looking forward to making EagleHack an annual event.
Through Major League Hacking, students were given $100 in credits to use on AWS to learn about cloud computing. Students used the credits to build a simple web application written in python that used an API to pull event information from the Eventbrite website.
Students from Faulkner University and Alabama State University participated in the event as well as a faculty member from ASU and an IT representative from the Montgomery Public Schools. 
About Major League Hacking
Major League Hacking (MLH) is the official student hackathon league. Each year, we power over 200 weekend-long invention competitions that inspire innovation, cultivate communities and teach computer science skills to more than 65,000 students around the world. MLH is an engaged and passionate maker community, consisting of the next generation of technology leaders and entrepreneurs. To learn more, visit https://mlh.io/.