By Loren Howell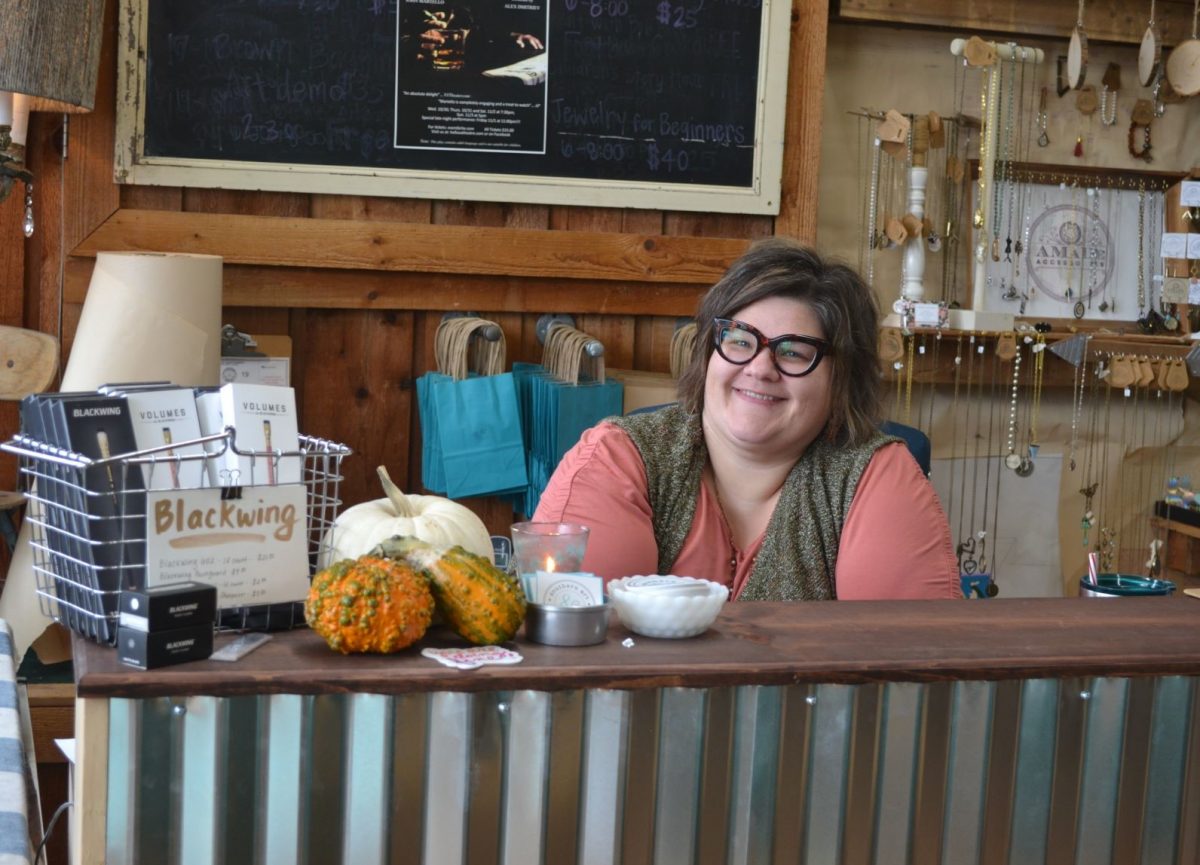 Local artist Heather Parrish ('98), along with her sister Melody White ('87) and good friend Aleah Goode, run Southern Art & Makers Collective on Madison Avenue in Montgomery.
As a student at Faulkner, Parrish was a regular on stage at the dinner theatre. As an artist, Parrish's art was sold at local galleries and even at the museum store at the Montgomery Museum of Fine Art, but she wanted to get her work in front of more people, as well as to promote the work of her artist friends.
Parrish and Joe Birdwell ('04), a fellow artist, Faulkner alumni and friend, discussed the idea for a while before finally deciding to host an art pop-up.
"I had an idea, but Joe's the one that put legs on it," said Parrish. "When he started talking details, I said 'Oh, so we're really going to do this.' "
The first iteration of the collective, known as Tallapoosa Street Goods Artist Shop opened for the month of December, 2013. The pair continued to run a pop-up in a new location December, sometimes with a new name.
In December 2017 they ran their pop-up at 1228 Madison Avenue, and called it Product of Montgomery. When January came around they didn't close the shop.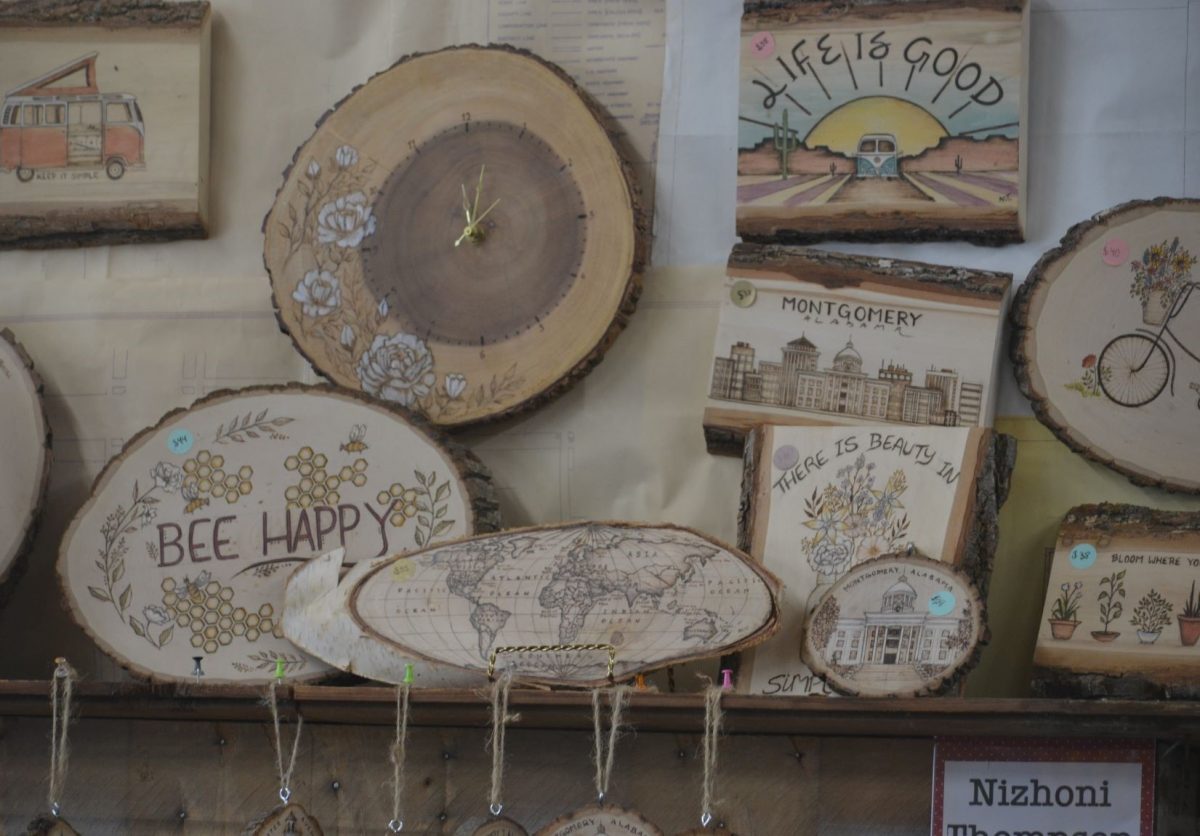 Birdwell left in 2018, although he still sells his work at the shop. Parrish said initially she felt nervous about running the shop without Birdwell.
"I prayed about it and it seemed like God was telling me 'Heather, it's time,' said Parrish. "I didn't know what was happening, but I know God wanted me to do it."
In the Spring of this year, the named changed once again to Southern Art and Makers Collective to open it up to artists around the southeast.
When you walk in, you will get a warm welcome from one of the three women who run the place. There is a cozy sitting area just to the left of the front door, or, to your right, you will find a display of Parrish's own work, a collection of brightly painted canvases and wood rounds. Each artist or maker curates their own displays, which are rented, wall or floor space by the linear foot, or by table or shelf. The artists then take home 85-90% of what they make on their product.
"It's important to me that the artist gets to keep most of the profit. It really functions like a co-op," said Parrish. "I've had my art in places that took 40 or even 50 percent, so I know what it's like. We have to take out a little or we couldn't take credit card payments or keep the lights on."
As you continue to walk around the store you're sure to find something to suit your taste in the wide variety of paintings, sculpture, pottery, jewelry, handcrafts, photography, cards, prints, soaps and lotions, and even local honey.
In the back of the shop there is studio space where makers can work, and where classes and events are held (see schedule at the end of the article).
When you get back around to the front counter, you can pay and leave if that's what you want, or you can stop and chat. Parrish has a rare combination of gifts – the gift of gab combined with the gift of a listening ear, so you could be there a while. You can even settle in and get comfortable in the cozy seating area, that seems extravagant for a place that rents product space by the linear foot.
"As long as I'm running things there will always be a comfortable place to sit." said Parrish. "This is a business, but it's also my ministry. So many people need a place to sit and be at ease, to talk and be heard. They want connection, and I want them to find it here."
Parrish is as passionate about Jesus as she is about art. She talks very openly and freely about how He has guided her, and about how clear it is to her that He has directed the whole process.
"This place runs on faith. Art doesn't sell quickly, and I used to get nervous if we had slow days. Now, during those slow times, I talk to the Lord. I wouldn't be here if He didn't want me to be."