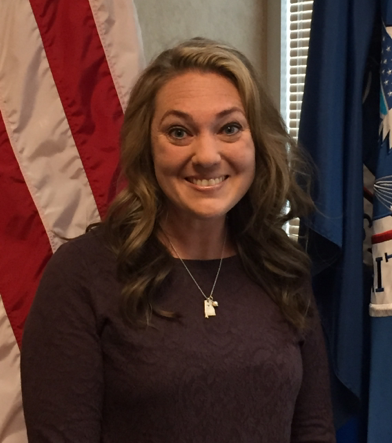 Homeland Security Forensic Interview Specialist, Crystal Gregory graduated from Faulkner University in 2004 with a Bachelor of Science in Criminal Justice degree and is now employed with the United States Department of Homeland Security's Homeland Security Investigations division (HSI). In this position, she travels domestically and internationally to conduct forensic interviews of victims regarding on-going federal investigations.
After graduation, she acquired her Masters of Science in Criminal Justice at the University of Cincinnati in 2008. As she reflects back on the road that led her to where she is now, she fondly remembers her time at Faulkner University.
"The constant statement many have heard me say throughout my career is that I would not be where I am today if it were not for Faulkner," Gregory said. She noted that Faulkner's Christian environment made her initial transfer to the university an easy decision, and that she especially treasured her time with Dr. Harris and Faulkner's Criminal Justice Department.
"Dr. Harris truly helped mold me into the professional I am today by his guidance and continuous support, which continued far after graduation. The entire Criminal Justice Department was filled with professors who genuinely cared for their students," she said.
One of her homework assignments ended up leading her to a job at the Montgomery County District Attorney's Office, a job that would ultimately prepare her for the work she does now with the DHS. In her position she works directly with victims of federal crimes- war crimes, sex trafficking, labor trafficking, domestic servitude and child exploitation. She has interviewed over 5,000 crime victims in almost all 50 states and over 20 countries.
Despite the often-taxing situations she faces, she credits God for giving her the strength and courage to tackle the work she enjoys.
"I have a hard time calling it 'work' because I truly love what I get to do every day," Gregor admitted. "I am blessed with the opportunity to work with the United States Government and foreign governments to conduct investigative interviews of crime victims and witnesses, hear the stories of their victimization, and help assure justice is served," she added. "I truly believe God has a plan for everyone, and His plan for me is to have the strength to hear the worst experiences in someone's life and help assist in the prosecution of the offenders."
Her resolve and dedication come from 18 years in the field of criminal justice, acting as a Forensic Interview Specialist with the National Children's Advocacy Center and various other children advocacy centers throughout Alabama prior to her position at HSI, but she fondly shared, "through my years at Faulkner, I enjoyed many amazing experiences and made lifelong friends. The criminal justice department helped build me into the professional I am today. I truly believe that without Faulkner's Criminal Justice Department, I would not have been given so many wonderful career opportunities."