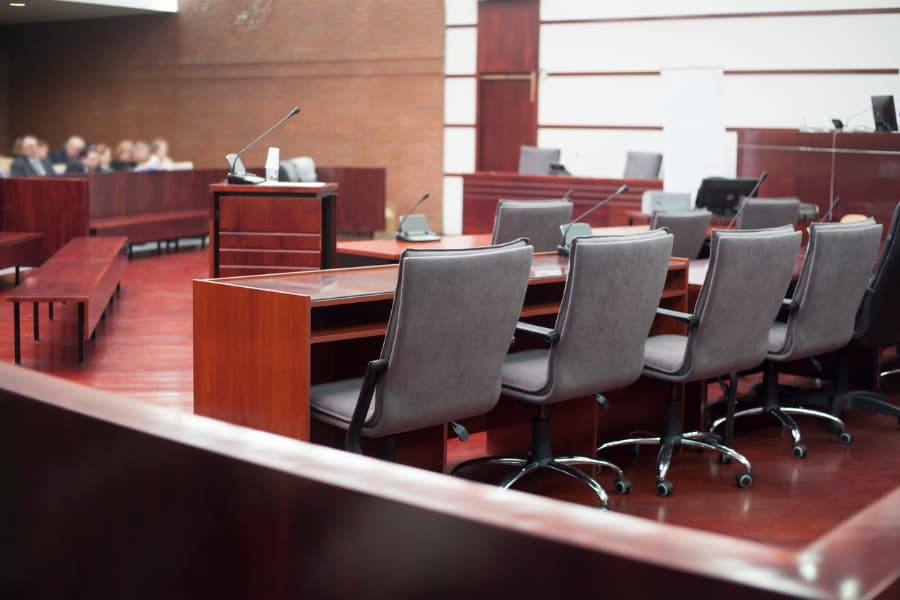 With a Bachelor of Science in Criminal Justice Online Degree from Faulkner University, you'll have access to a wide variety of exciting career paths. The BCJ program equips you with all the skills you need to enter the real world and excel in whatever field you may choose. Graduates get the unique privilege of having many doors open for them, but with so many career options to pick from, how do you know which one is best for you? Here's a closer look at some of the most common career paths for criminal justice majors and how they might be a great fit for your goals.;
Law Enforcement
A bachelor's degree isn't always required to become a police officer, but it will certainly give you a competitive edge and help you stand out from other candidates. A degree will also come in handy if and when you decide you're ready to move up the ranks. Being a police officer can be a very rewarding job that allows you to keep your community safe, take on challenges, and solve tough problems. Plus, if you're hoping to work close to home or in a specific area, just about every town has its own police force for you to join.
Corrections
Many criminal justice online graduates choose to become corrections officers, probation officers, or parole officers. You'll get to work on the front lines of law enforcement inside prisons, jails, and other agencies, with each shift bringing something new to the table. In addition to your day-to-day duties, your other responsibilities may include attending court hearings, writing reports, performing intake procedures, monitoring inmates and their cells, and more.
Legal
A lot of criminal justice students have an interest in legal work. Some may decide to enroll in law school next, but others start working in the courts right away as paralegals, court representatives, court assistants, clerks, managers, victim/witness advocates, caseworkers, and other related positions. If law is something you're passionate about, consider applying your education to a career in a state or federal court.
Private Security
The coursework at Faulkner University prepares students for a career in private security. There's always a need for reliable security guards to help protect the safety and peace of a residence or public area. Some end up working at shopping centers, banks, hospitals, hotels, and more, tasked with monitoring security cameras and keeping an eye out for suspicious activity. If you're looking for a career with flexible scheduling opportunities and a challenge that puts your observation skills and crisis training to good work, then private security may be right for you.
Forensics
Forensic science is another career path pursued by many graduates. Not only do you get to support law enforcement, but your work also keeps you on the cutting edge of scientific advancements. Criminal justice majors can become DNA analysts, polygraph examiners, psychological profilers, criminologists, crime scene investigators, and more. If you have a knack for science and enjoy working with microscopes and other scientific equipment, forensics might just be your calling.
Learn More About Careers for Online Criminal Justice Degrees
So, have you found the perfect career path for you yet? In addition to these five common fields, criminal justice majors are eligible for many other types of jobs, too. For example, many graduates get hired in social services, foster care, human resources, and education, just to name a few. Learn all about the Bachelor of Science in Criminal Justice Online Degree at Faulkner University, and feel free to contact us with any questions.