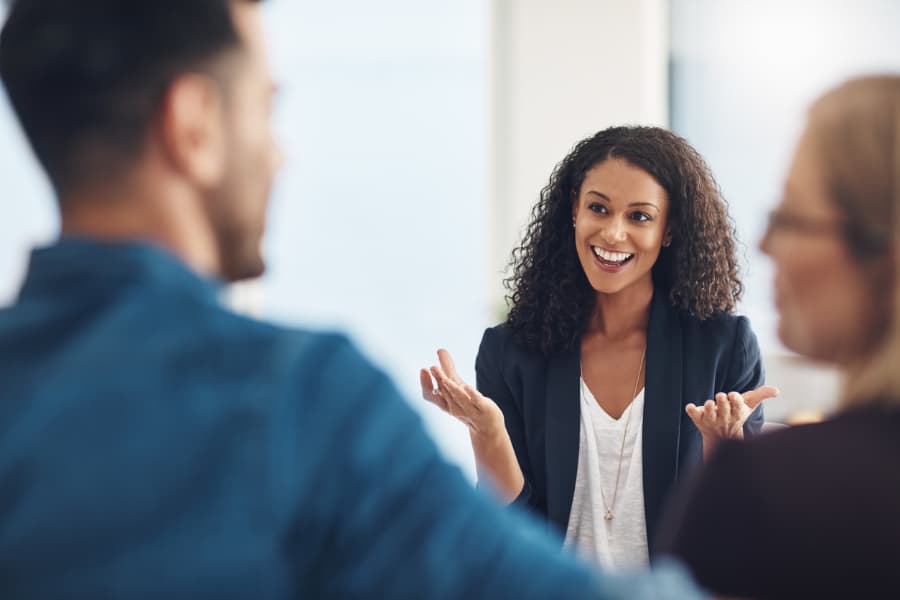 The human resources department is responsible for many people-related issues. As you step into the role of management, you'll take on these issues on a larger scale. One such responsibility is mediation. When workplace conflicts arise, you'll be fully prepared to address them quickly and efficiently, drawing upon the knowledge you learned in the Human Resources Management Online degree program at Faulkner University. Here's a look at what will be expected of an HRM professional in regards to mediating employees and managers.
Conflict in the Workplace
A human resource management professional is tasked with mediating workplace conflict in order to improve relationships and reduce stress. Whether the conflict is between two employees, two managers, or an employee and a manager, the HRM acts as an objective third party to help everyone involved come to a mutually agreeable resolution.
Conflict naturally arises anytime there are people working together under one roof. The workplace especially can be a high-stress environment, with people trying to meet deadlines, impress clients, and get noticed for promotions. Not to mention, in this increasingly global environment, the workplace brings people of all different backgrounds and personalities together. As any HR professional knows, these personalities can and will clash. When tension does arise, both the managers and their employees need someone they can turn to for support and guidance, and that person is you: the human resource management professional.
While conflict varies from one office to the next, here are some common scenarios that an HRM professional might have to mediate on a regular basis:
Differences in culture and values
Lack of communication or poor communication
Misunderstandings
Personality conflicts
Emotionally charged situations
Violations of workplace policies
Human Resource Responsibilities
From the moment the first seeds of conflict are born, the HRM can be a valuable resource to anyone involved. When people come to you with issues, you can help them decide whether or not mediation would be beneficial. If so, you will set up a meeting time with the affected parties in a safe, neutral space. There, both parties will have the chance to discuss their views. HRM professionals are trained to help solve differences between employees in ways that lead to lasting resolutions. Workplace conflict has its costs, so it'll be up to you to identify and address issues early on.
Luckily, Faulkner University's fully online HRM program teaches you everything you need to know to do just that, such as:
Elements of the internal/external environment that might impact an organization
Techniques for managing workgroups
Demographic, cultural, ethical, attitude, and personality differences
Major laws and court decisions affecting equal employment opportunities
Job factors that motivate employees
Barriers to communication and how to solve them
Decision-making skills
Authority relationships
And more.
Earn Your HRM Degree Online
If you're looking to take your career to the next level, a degree in human resource management may be the perfect place to start. Faulkner University's HRM program is 100% online and can take as little as one year to complete. It's open to working adults in all industries, including healthcare, banking, insurance, administration, sales, and more, and prepares you for essential responsibilities like mediation. Learn more about this program online and find out how you can apply today.