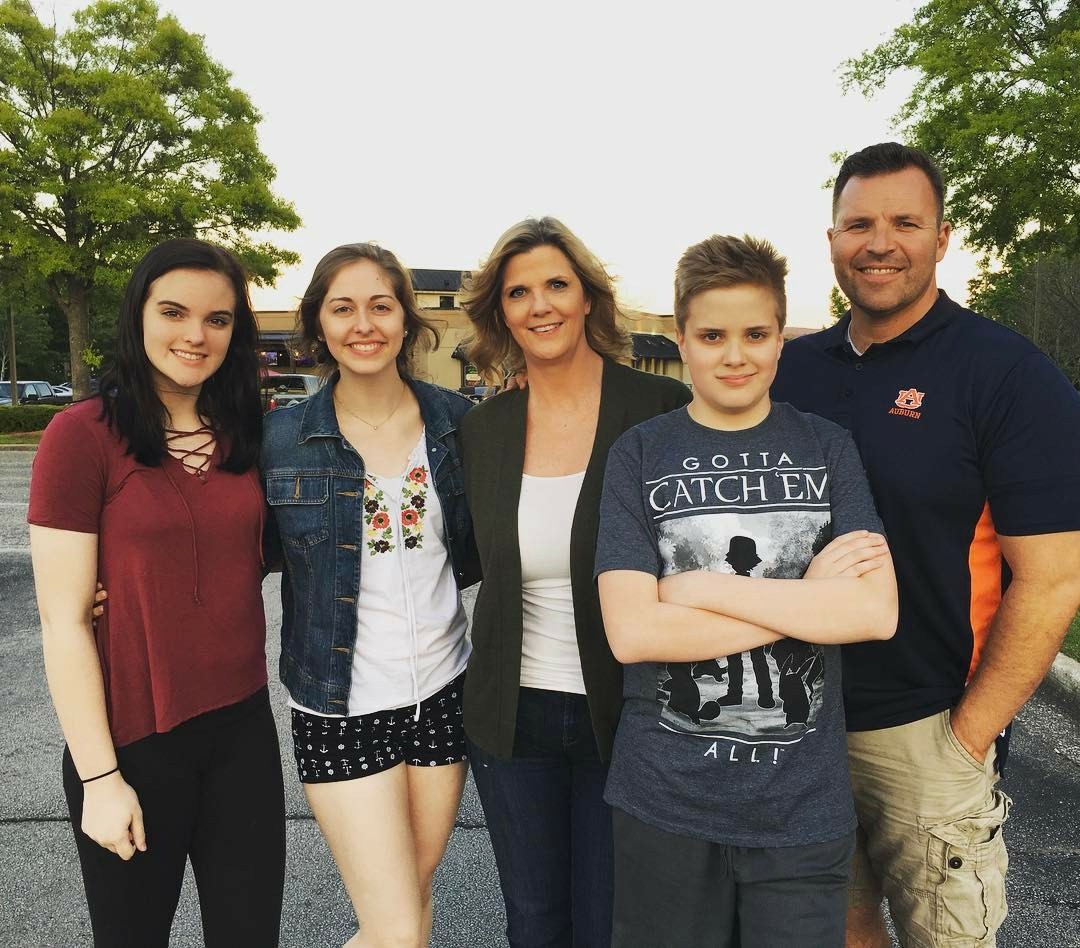 The change in Alyssa Hamm's family seemed to happen overnight, like a switch had flipped and a light was extinguished, she said.
It was the day her 18-month old son, Griffin, wanted to be left alone in the dark. The day before, he was acting like most toddlers. He was being held and cuddled. Something was very different. They soon discovered that "something" was autism.
"Griffin was doing fine, then one day, the light shut off," Hamm said. "He no longer wanted us to touch him. He stopped wanting to be in the same room with us."
Griffin is the only one of the three Hamm children who has been diagnosed with autism, but he is not alone.
Since 2000, the number of children diagnosed with autism spectrum disorder (ASD) has more than doubled according to the Center for Disease Control and Prevention to about one in every 68 children.
In 2017 Faulkner president Mike Williams announced that the university plans to establish an autism center on campus by the end of 2019. The comprehensive, interdisciplinary center will combine resources from the College of Education with new Master's and doctoral programs in speech-language pathology and physical therapy, respectively.
"We believe this autism center is born out of our historic Christian mission," Williams said.  "We aspire to prepare Christian professionals who will boldly address societal challenges. As we examine the escalating tide of autism in the nation, we will be educating a new band of revolutionaries who will run towards broken humanity. The center will provide a place where faith, learning, and compassion collide.

In February, the Master's in Speech and Language Pathology (SLP) program had a successful accreditation site visit, the first tangible step in creating the autism center.
Leah Fullman, director of Speech and Language Pathology, has organized a high-quality program in order to help those like Griffin, and to properly train her students.
"Speech and language pathology is often one of the greatest needs children with autism have for intervention services," Fullman said. "SLP will collaborate with Special Education and the College of Education to develop treatment plans within the autism center."
Fullman, along with SLP faculty and graduate students will identify and diagnose communication needs while other team members specializing in occupational therapy, physical therapy, and the College of Education will work toward a comprehensive treatment approach individualized for each patient, as well as providing resources and support to the patient's families.
"Alabama is an inclusion state which means students with autism for the most part are included in the traditional classroom," said Leslie Cowell, associate professor and dean of the College of Education. "Ninety percent of my students will encounter a student with autism or a child who is on the spectrum. It would do them a disservice by not educating them in that area."
Cowell and Fullman have already received an overwhelming response from the teachers, families and leaders in the community who recognize the need for such a center in the area.
"There is not enough resources for everyone who is impacted, including the teachers of children with autism," Cowell said. "We see ourselves as a means to serve across the board."
"The idea itself is revolutionary for Montgomery and Central Alabama," Fullman said. The new center will be the first one within nearly 100 miles of the River Region."
While there are facilities in the state that provide services to people with autism, the Hamm family often found themselves traveling 4-5 days a week, driving from Montgomery to Birmingham, Auburn or Tuscaloosa.  
"The programs Griffin needed were spread out all over the state. Getting to them was a full time job and every time we walked through a different door, it was a process to become familiar with it," said Hamm. A facility that offers those resources in one place, would make all the difference because he wouldn't have to get accustomed to new sounds, new lights or new teachers every time."
"It's beyond comprehension what an autism center at Faulkner would mean for us."