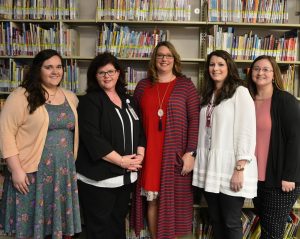 After graduating from Faulkner University, Amanda Greene is now making an positive impact every day in the lives of her students in Montgomery Public Schools and the children who participate in The Mission Possible Initiative, a nonprofit in Montgomery.
As director and Alabama Area Coordinator of The Mission Possible Initiative, Greene is "pouring into" the lives of her students and children in the River Region.
"It gives me such purpose to be able to help these children who are a part of The Mission Possible Initiative," Greene said. "Seeing them grow and having their eyes opened to new places and new experiences during their time with the program just affirms for me, that this is the right thing to do. It's such a blessing."
TMPI is a nonprofit, which raises funds to take students from different areas in the South to New York City for a week each summer to learn and gain experience in various career fields. Its mission is to help "eradicate the opportunity gap facing many low-income students by addressing the source issues of exposure, mentorship and pathways to opportunity," according to TMPI.
Greene graduated in 2010 with a degree in secondary English Language Arts. She taught one year at Prattville Christian Academy and six years for Montgomery Public Schools including three years at Goodwyn Middle School in Montgomery.
She has also taught 6th, 7th an 8th, grade English at Dunbar-Ramber School in Montgomery County making a total of seven years of teaching.