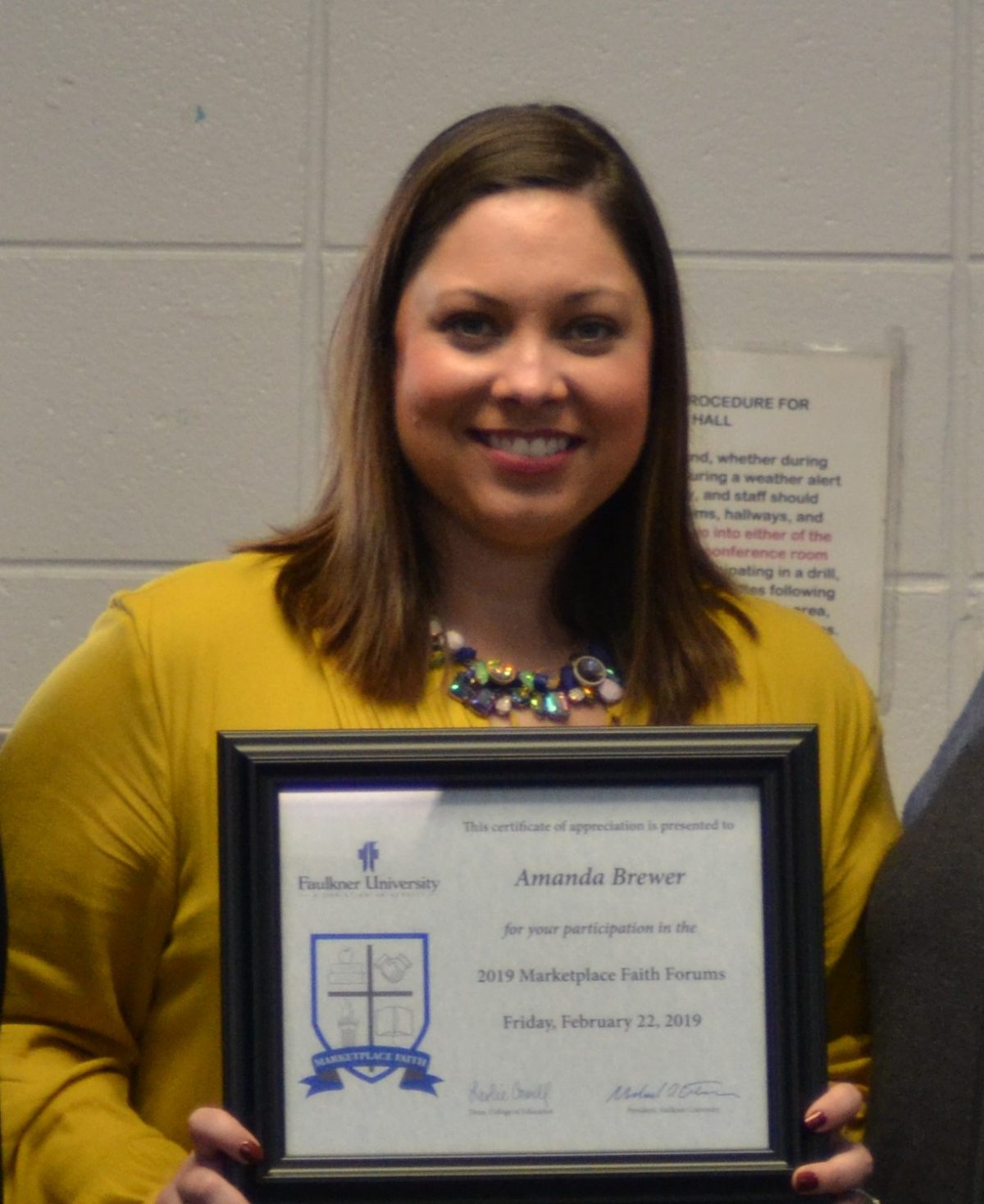 Faulkner alumnus, Amanda Brewer is a proud wife, mother and educator in Alexander City after graduating from Faulkner with degree in 2017 and again in 2018 with her Master's. 
Brewer graduated from Faulkner's College of Education in 2017 with a Bachelor of Science degree in Elementary Education. A year later, she went back to Faulkner to earn her Master's of Education in Elementary Education as well. 
She was recently honored by being invited back to Faulkner to participate in the Marketplace Faith Friday Forums. She was able to talk to current students who are striving to follow in her footsteps of becoming a teacher.
She is currently in her second year teaching reading and language arts at Stephens Elementary School. She lives in Alexander City with her husband Josh and their two children Kade and Journey.