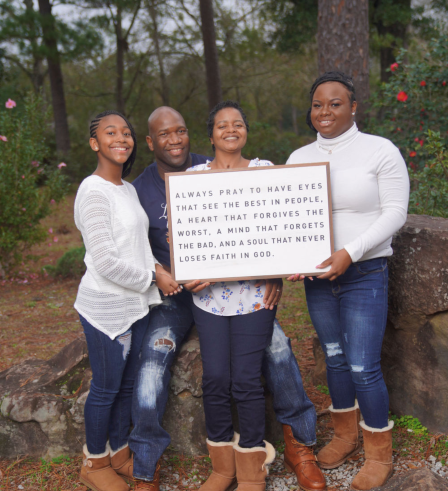 Saraland Police Officer Jacqueshanda "Jackie" Matthews Tucker's life changed in an instant when a gunman leveled his gun in her direction. He fired, and the bullet pierced her skull. Under ordinary circumstances, she would have died.
God had other plans.
Tucker lived and even continued to fight after she was shot, taking her service weapon and firing several shots at the assailant.
Tucker, a 2011 graduate from Faulkner University, and her partner were patrolling like any other day when they received the call about a domestic violence situation. They and other officers responded to the emergency and found a man armed and dangerous.
Tucker went into a coma and needed a risky surgery to relieve the pressure on her brain. She spent the next year in hospitals and therapy facilities to help regain her health, motor skills and speech. She finally returned home after a long year and continues to fight for a full recovery. 
Today, she is alive and well. Her speech is slurred and she can walk again with assistance.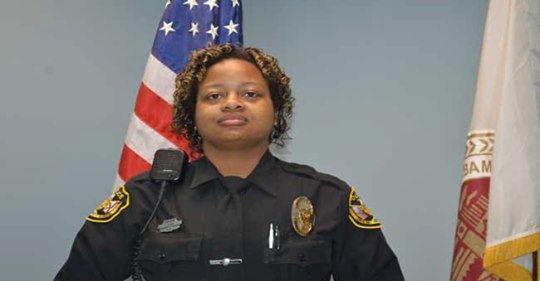 Her husband, Aaron Tucker, who is also a police officer, said the ordeal has strengthened their faith through this tough journey and he is encouraged daily by the steps of recovery they see Jackie making.
"She is recovering and making huge progress every day," Aaron said. "We are seeing something different she can do all the time. She is interacting more and her personality is beginning to show through more and more."
"She is joking and playing and being bossy," he added with a laugh. "She is just doing a wonderful job. She's been working really hard on getting her balance so she can walk unassisted. Right now, she's at the point where she is standing up on her own without anyone helping her. Her speech is coming along and is able to communicate a lot better. She's forming more sentences when she talks and she's calling people by their names."
Faulkner University honored Tucker for her bravery, declaring October 11, 2019 Officer Jackie Tucker Day on all four Faulkner University campuses. That morning, she was also honored by her high school, Williamson High School in Mobile where Faulkner alumni officer, Robin "Bird" Bradford presented a special Proclamation.
It was a day full of celebration as her friends and family surrounded her.
"She was surprised and happy to see everyone," Aaron said. "I knew there would be a lot of support for her, but we were both shocked to see just how many people came out to support her there. It was really humbling for her and she just enjoyed here herself and was smiling the whole time."
Tucker graduated from Faulkner in 2011 with a Criminal Justice degree and was working on her Master of Science in Criminal Justice when she was shot. Prior to serving with the Saraland Police Department, Tucker worked as a police officer for the City of Prichard, Alabama and was a detective for the Child Advocacy Center. She lives in Mobile with her husband and children. 
Faulkner salutes her bravery and gratefully recognizes the daily sacrifices of all our first responders.
If you would like to personally support Officer Jackie Tucker, there is a PNC Bank Account in her name.