Alumna Abbey Bennett was named Faulkner's College of Business' Young Alumni of the Year for the 2019 Marketplace Faith Friday Forums and was recently promoted to associate team lead at SS&C Advent, manager of the $1 trillion platform, Black Diamond.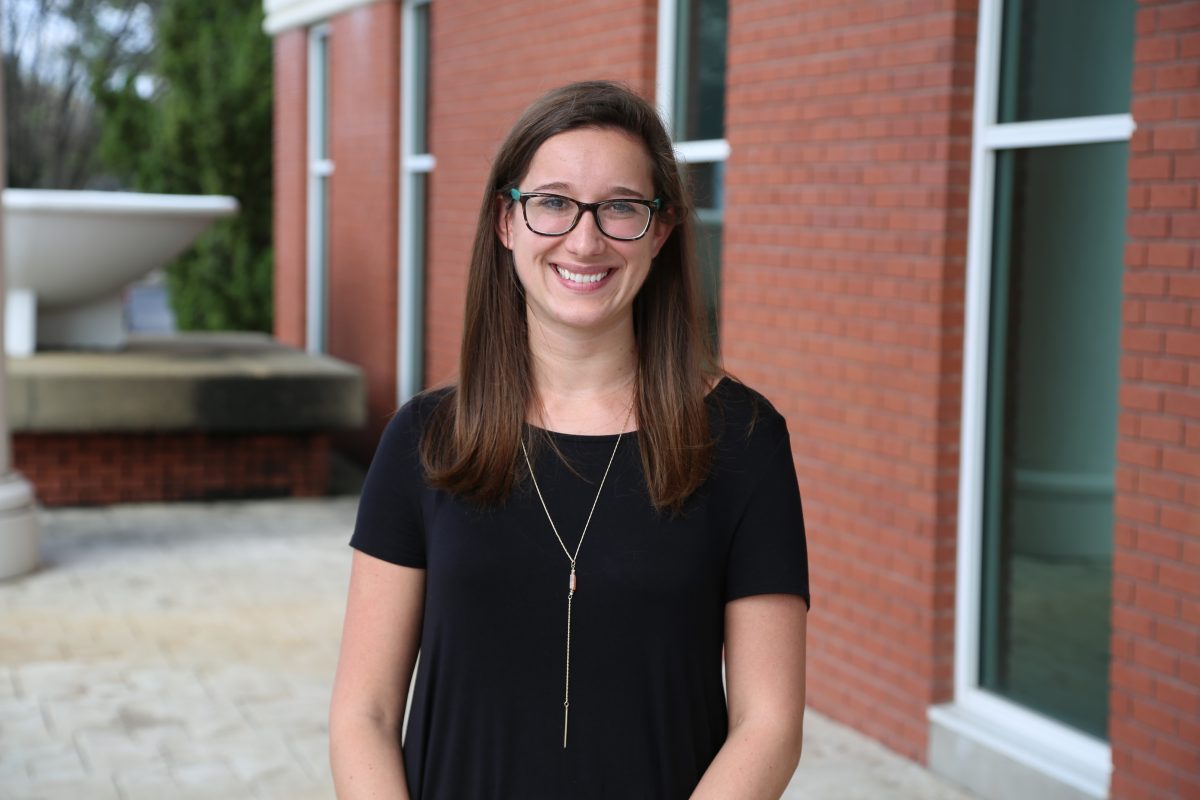 SS&C Advent is an innovative financial software company whose premier product is Black Diamond reporting software. She is a part of the team who provides service to a financial advisor network by offering day technology solutions.
She previously served as one of the company's data analysts.
In a recent news release, SS&C Advent celebrated with Black Diamond platform on management of its $1 trillion in assets milestone and currently works with more than 1,400 clients.

This year, Bennett shared with students how Faulkner prepared her for today's world of business and how she measures success.
"One of my beliefs is that innovation drives today's success in all facets of life and that innovation is best backed with confidence and trust," she said. "Success, to me, is not only driven by hard work and determination, although those are both huge factors. It's driven by how you value and treat others. It's having unconditional love for those around you and really caring for them."
She earned a B.S. in business administration. While here, she played on the golf team and earned an All American Team award. She was inducted into Chi Alpha Sigma and was part of "Who's Who Among College Students in American Universities." She also won the Musco Lighting Champions of Character Award and served as her social club president in her senior year.
After graduating from college, she was selected to be a part of the global rotational program at Deutsche Bank. Upon completion of the program she took on a full time role as an analyst. Soon after, she became a senior analyst on the team and developed the leadership skills that has propelled her into her current role.
On the side, Abbey and her husband own and operation a screen printing company. She handles the marketing and event looking and helps with hands on printing when needed.