Faulkner University clinched the 5th highest ranking in the nation for Best Online Bachelor's in Forensic Psychology according to Online Schools Report.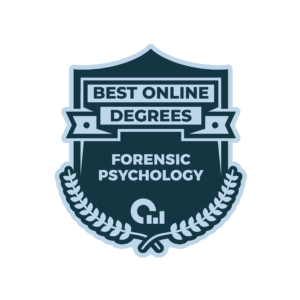 Faulkner's OnlineBachelor of Science in Forensic Psychology provides students with the core set of education and skills common to an undergraduate degree in psychology. It is specifically designed for students who desire to work in areas of law enforcement, legal systems, or with rehabilitation and correction of juvenile and adult offenders. The degree includes a selection of courses in criminal justice to provide students with knowledge in the area of forensics and criminal justice to apply to the core psychology learned in the program.
Online Schools Report's chose programs representative of the best in Online Program Quality, Student Satisfaction, Online Presence, Affordability, Earnings Potential, and Acceptance and Retention rates.
Their ranking system was based on the quality of the program, as indicated by student engagement, and faculty credentials. This score includes student-to-faculty ratio, graduation rates, and faculty experience and training. It also incorporates the number of online programs and courses offered, tuition price, and acceptance rates as well as student and alumni satisfaction.