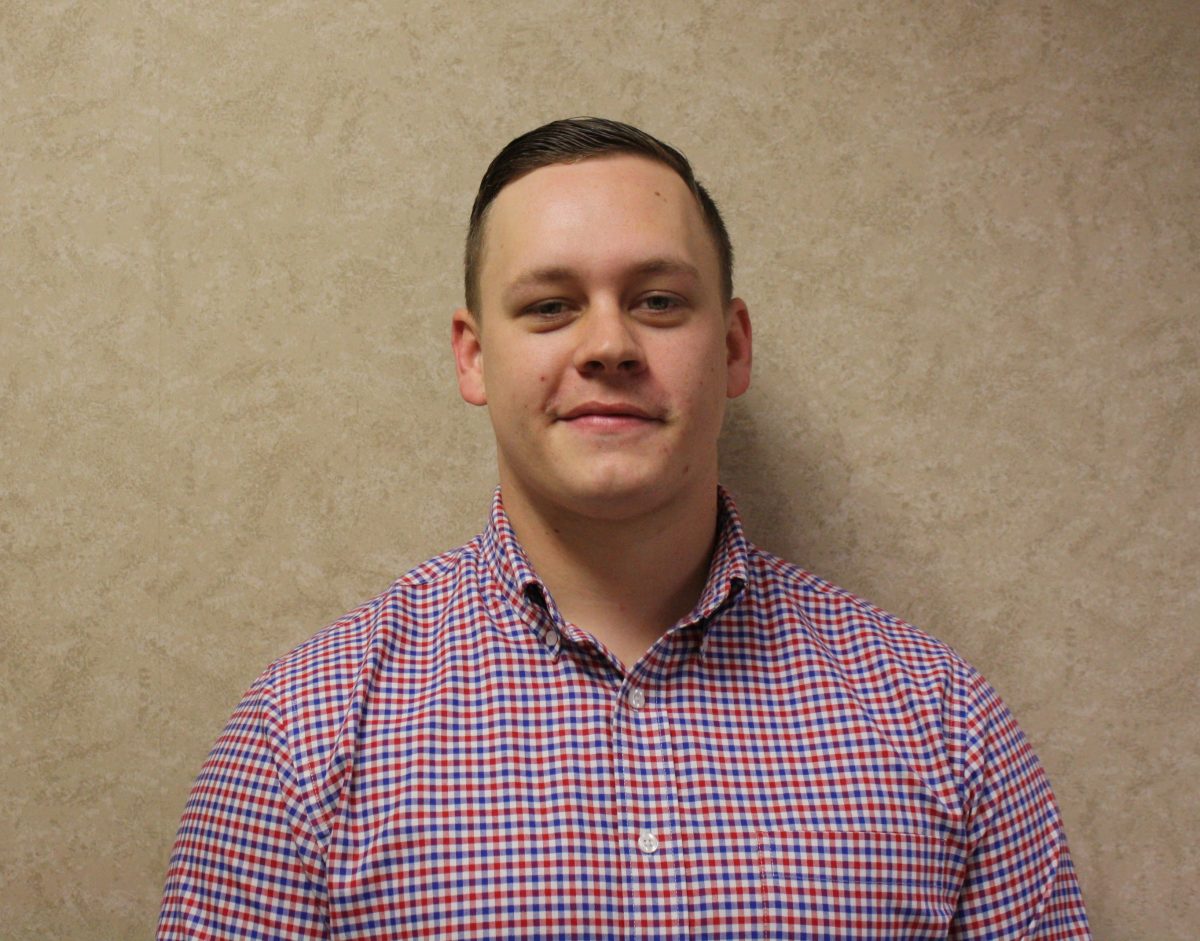 From his very first night on night shift with the Autauga County Sheriff's Office, Caleb Rettig prayed and leaned on God to help him handle his first dangerous encounter on the job.
Rettig, the Young Alumnus Honoree for the College of Arts and Sciences' Criminal Justice and Legal Studies department, shared the intense ordeal with current students at this year's Marketplace Faith Friday Forums.
"Having a Christ-centered education, especially in approaching criminal justice, has made a huge impact on how I process things in my job," Rettig said. "I still carry the lessons I learned with me to help me get through the tough days at work and in my personal life."
Rettig is from Birmingham and is a 2015 graduate of Faulkner. He played football and worked as campus security while a student before transitioning to the position of University Police Sergeant. He served for one year as police sergeant before being hired with Autauga County Sheriff's Office as a deputy.
He worked two years for Autauga County as a deputy and SWAT operator before taking a position at Hoover Police Department.
"I loved my time at Faulkner. The classroom size and quality of instructors were amazing, especially within the CJ department. I also made many friends and always had things to do with social clubs, Jamboree, and seeing the sights around Montgomery," he said.
Ever since he was younger, Rettig knew he wanted to pursue law enforcement. It grew from his love for superheros like Batman who "kept bad guys from hurting people."
"Ever since I was young, I was a protector," Rettig said. "All through middle and high school, I can see how Gods hand was guiding me to becoming a law enforcement officer. Having the opportunity to play football and ultimately choosing Faulkner was the best thing that could have happened for me. I was one of Faulkner Police Department's first two officers to attend the Montgomery Police Academy. I was able to get a jump start on my career, and I know it wouldn't have happened like that anywhere else. If that's not God putting me in the right place at the right time, I'm not sure what is."