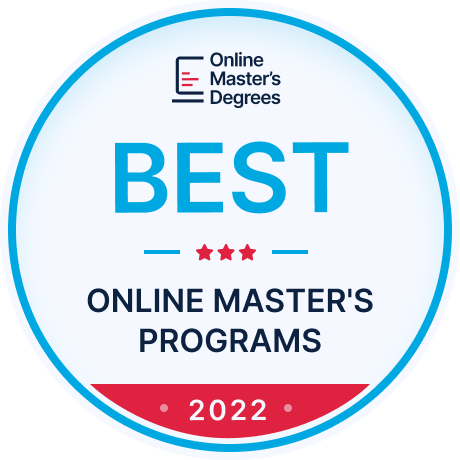 Faulkner ranked in the top twenty for the Best Online Master's in Criminal Justice, Best Online Counseling Master's Program, and Best Online Master's in Mental Health Counseling Programs in a recent report by OnlineMastersDegrees.org.
Out of fifty schools, Faulkner claimed the title of eighth Best Online Master's in Criminal Justice. Able to be completed in just fourteen months, Faulkner's Master of Justice Administration offers a flexible format to help expand criminal justice career options.
Within an online classroom setting, students can learn from instructors who have experience in both teaching and the criminal justice field. Students move through the program together as a unit, which supports more engaging discussions and builds relationships that can aid in networking and professional development throughout their careers.
Each course in the program is designed to prepare students for work in state law enforcement agencies, federal law enforcement agencies, corrections, and management positions in criminal justice organizations.
Because of the Christian environment and course material surrounding the program, students learn how to approach each situation ethically. The core values they are taught will assist them in serving their community well and executing the duties of their job with fairness, compassion, and expertise.
Faulkner is also recognized as having one of the Best Online Counseling Master's Program for its Master of Science in Clinical Mental Health Counseling, ranking sixteenth. In addition, this same program garnered another recognition and ranked nineteenth as OnlineMastersDegree.org's Best Online Master's in Mental Health Counseling Programs.
Faulkner's Master of Science in Clinical Mental Health Counseling is aimed for individuals who may be working full-time, attending graduate school, or balancing a busy schedule. As they participate in each class, students are encouraged to view their coursework from a Christian perspective, which enhances their abilities as counselors.
Classroom learning combined with field experience creates a well-rounded education and prepares students to work in a variety of clinical settings, including community agencies, state agencies, churches, and Christian ministries.
Upon completion of the program, graduates will be qualified to work in a number of mental health and people helping careers. In addition, graduates will be eligible for licensure through the Alabama Board of Examiners in Counseling and become Licensed Professional Counselors in the State of Alabama.
"As enrollment in master's degree programs expands, it's important to showcase colleges and universities with a clear focus on flexible learning and affordable tuition," said Kyle Darland, co-founder of OnlineMastersDegrees.org. "Each school in our rankings offers partially or fully-online master's degree options and a price tag that works for students."
OnlineMastersDegrees.org looked at more than 7,700 schools and used information from the Department of Education. The criteria listed by OnlineMastersDegrees.org explains that in order to qualify, a school must hold active regional accreditation and have both academic counseling and career placement services available to students. Primary ranking factors included availability of programs with an online component, number of programs in subject area, and metrics considering cost as well as the impact of institutional aid.
According to OnlineMastersDegrees.org in October of 2021, the Council of Graduate Schools (CGS) reported a 7.3 percent increase in first-time graduate student enrollment in Fall 2020. First-time, part-time student enrollment rose by 13.5 percent. The CGS report cites the growth of online and hybrid learning options as a primary driver of these trends.