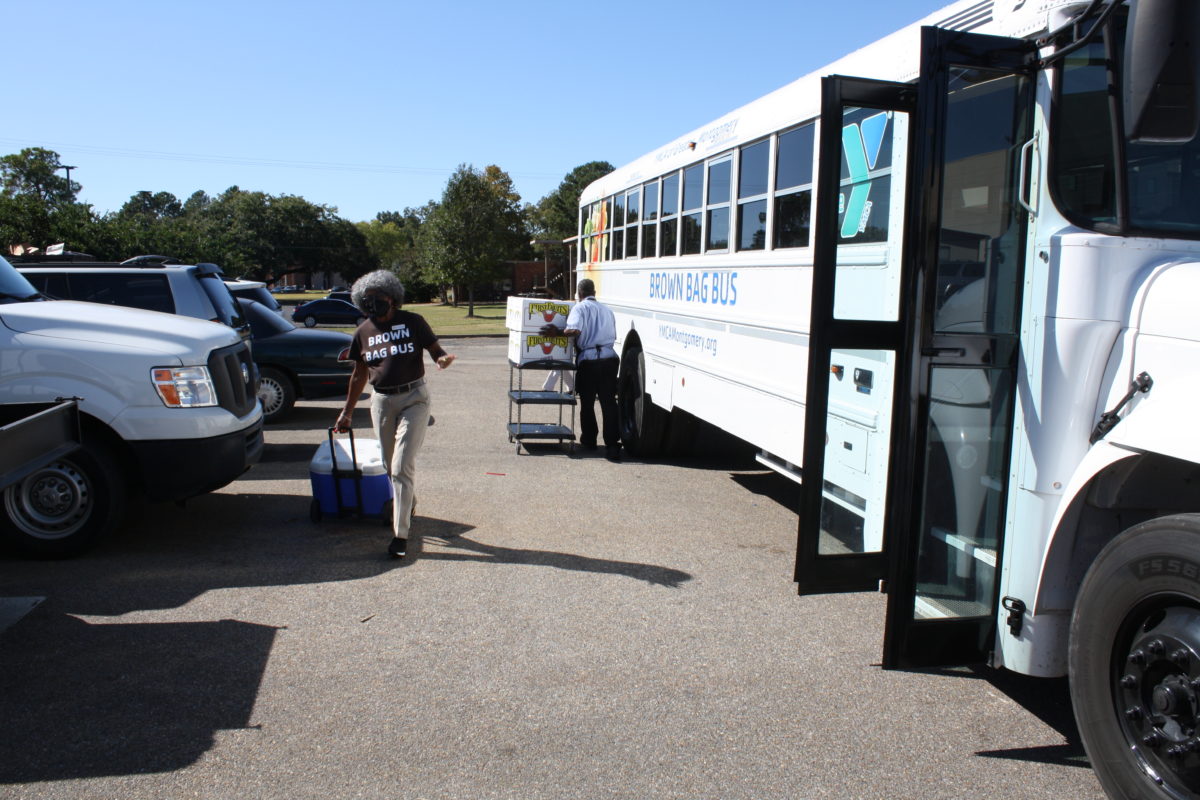 Dusty Kozak rode on the YMCA's Brown Bag Bus one afternoon for five hours and walked away with a new mission. She and her team at Culinary Management at Faulkner were going to prepare and provide 500 meals a day at cost to feed Montgomery's hungry families. 
The Brown Bag Bus is the YMCA of Greater Montgomery's one-of-a-kind initiative to combat the effects of childhood hunger in Montgomery, Alabama. The Brown Bag Bus, outfitted with healthy meals prepared by Culinary Management and other organizations in the area, travels to different parts of Montgomery to serve lunch to those in need. 
According to Jeff Reynolds, Chief Philanthropy Officer and Senior Vice President of YMCA of Greater Montgomery, there are over 30,000 students in Montgomery Public School, 70 percent of whom qualify for free and reduced lunch in the YMCA service area.
"Hungry children are an epidemic in our area," Reynolds said. "Food security means access by all people at all times to enough food for an active, healthy life. It takes a village to raise up a child, and in this case feed a child. We utilize partners to supply locations and children to serve, supply the food, financial support, and more."
In addition to Culinary Management, the Brown Bag Bus currently partners with the Alabama State Department of Education Child Nutrition Division, the United Way, Montgomery Area Food Bank, the Boys and Girls Clubs, Montgomery Public Schools, Elmore County Board of Education, the Montgomery Housing Authority, Common Ground, Montgomery County, area churches, City of Montgomery, Montgomery Police Department; trailer parks and neighborhoods, and several vendors.
Every day of the week, the Brown Bag Bus drives into more than 20 lower income and "high-need" areas to deliver meals. Kozak witnessed firsthand how children and families clamored toward the bus desperate for one good meal that day.
"You saw children just running toward us after they honked the horn," Kozak recounted. "The bus ride was eye-opening. What YMCA is doing is a much-needed program and it helps a lot of people, who you can't imagine the desperation they are facing. They are very much in need of nutrition. It was humbling to see and I'm thankful we can make an impact."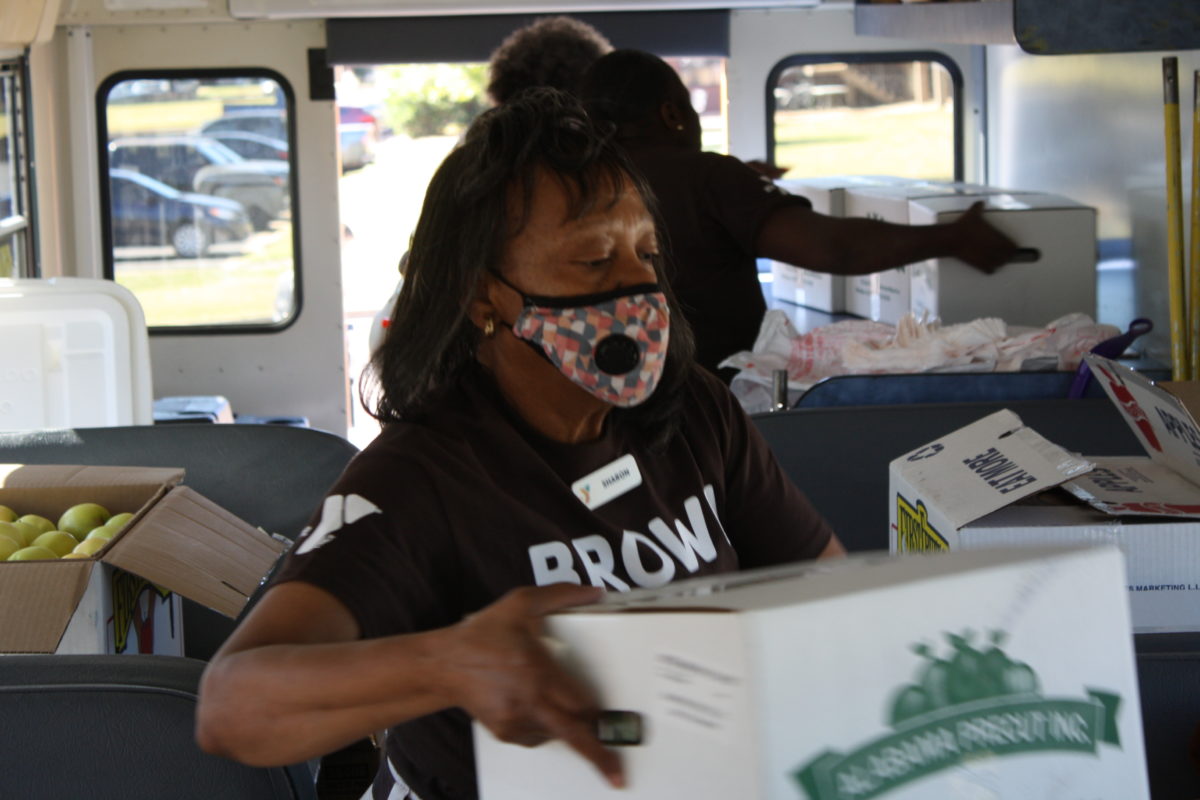 After that initial ride is when Kozak agreed to provide 500 meals at cost a day to YMCA's Brown Bag Bus. That means in a year, not counting five holidays and weekends, they provide the community with nearly 130,000 meals.
"We have had overwhelming support and to have Dusty's team is very helpful," Reynolds said. "Children wait for the bus rain or shine. They chase the bus around the neighborhood. We have had neighborhoods reach out to see if the Brown Bag Bus can serve their children. Dusty and her team have been very flexible and willing to work with her in any way possible. Culinary Solutions supply wonderful, nutritious meals. The flexibility of their hours allows us to serve on weekends and after hours as well. The Y could not do this without the community."
The Culinary Management team at Faulkner all pitch in to prepare meals for the Brown Bag Bus in addition to their duties to daily provide Faulkner students with breakfast, lunch and dinner. The meals for the Brown Bag Bus also follow the necessary state guidelines for nutrition.
For example, one meal for the bus included chicken nuggets breaded in whole wheat flour, milk, broccoli and fruit.
International student and Faulkner Eagles soccer player Nic Fischer is from Germany and works for Culinary Management and helps pack the meals for the Brown Bag Bus.
"I'm happy to help them in what they are doing," the senior business major said. "We don't have such an organization as the YMCA in Germany, but I've since learned about their mission while being here. It makes me happy to help those kids, because otherwise they wouldn't have any food."