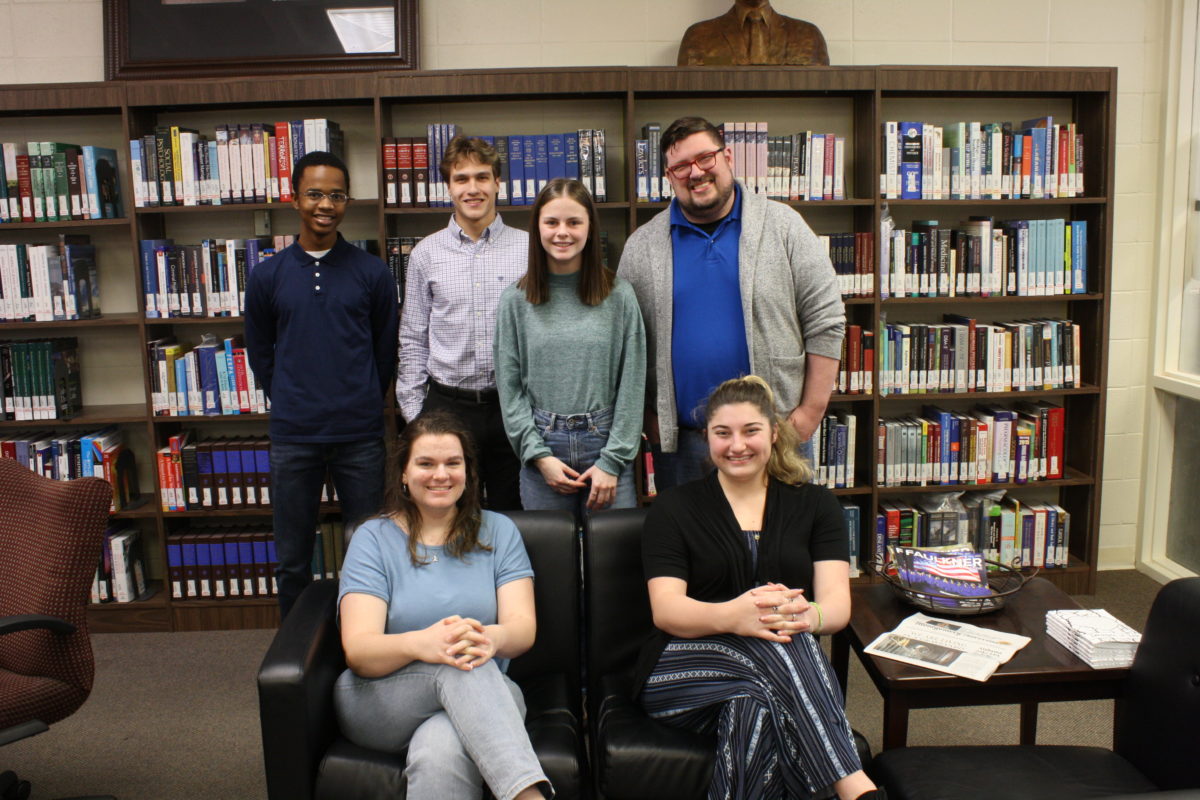 Students on Faulkner's campus are using their voice to speak for the most innocent among us: the unborn.
Faulkner's chapter of Students for Life experienced a resurgence in the fall 2022 semester after the previous chapter was inactive for several years. The national organization, Students for Life of America, (SFL) contacted Peyton Jenkins, assistant director and public services librarian at Gus Nichols Library to see if students were interested in starting the group again.
Students for Life of America is a 501 non-profit anti-abortion organization that has formed groups of high school and college students across the country. Currently, there are over 2,000 SFL student groups across the nation.
"We are trying to rebuild our Faulkner chapter with efforts that started in the fall semester," said Jenkins, who is the faculty advisor for the student-led group. "We have already gained a lot of support from both the student body and university staff, faculty, and administration."
Last semester, SFL was invited on campus to set up a "Cemetery of the Innocents." Hundreds of white crosses were placed outside the gym to represent the lives lost to abortion. There are at least 1,666 lives lost to abortion each day in America, even after the Supreme Court overruled Roe v Wade in Dobbs v. Jackson Women's Health Organization in June 2022, which put the decision back into the hands of the states.
The display of crosses spurred interest among students on campus to bring back the chapter. Among those were Jade Klose and Kayleigh Bourne, who are now student leaders of the chapter.
While Bourne was introduced to SFL for the first time in the fall, Klose has been following Students for Life on Instagram for some time. When she heard Faulkner was going to be hosting a SFL chapter, she wanted to be a part of it.
"I want to help spread the pro-life message to others and hopefully encourage them to speak out against abortion," Klose said. "Because students are the next generation of voters, I think it's important to raise awareness about the issues that matter–in this case, to speak up for those who don't have a voice. I think abortion is one of the greatest atrocities of our time and I want to do what I can to change the outlook around it."
"Without the right to life, the most basic human right, the unborn don't have access to the rights that the rest of us enjoy on a daily basis. I think if people truly knew what an abortion–the intentional killing of a child–looked like, they would change their minds in supporting it," she added.
The group, which currently has 10 members, meets once a month to share news, views and to plan events on campus in order to educate others.
"I think educating others about the value of unborn life is so important to me because I love children and killing an innocent baby, or fetus, that didn't have a say in anything just dies is heartbreaking to me," Bourne said.
"Hopefully through our club advocating for the unborn, we can change the mainstream idea pervading our culture about babies being 'clumps of cells' or 'not human,'" Klose said. "I would love for the club to expand in the future and have as many students supporting the pro-life stance as we can!"
A few of the events planned for this semester include participating in a local Walk For Life event and a baby drive where students, faculty and staff can buy baby products, which will then be donated to local pregnancy resource centers.
Meetings are held monthly at Gus Nichols Library. All students, staff, and faculty are welcome to attend. Meeting times are sent out by email to the student body. If you are interested in participating, please contact Jenkins at pjenkins@faulkner.edu.