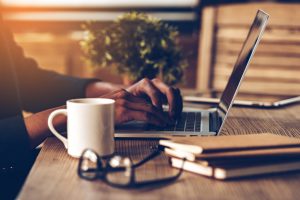 An advanced degree can significantly improve your competitiveness in the workforce, regardless of the career path you choose. However, the traditional on-campus college experience may not work for every student. Online education is a great option for those with work and family obligations and those who need to fit their courses around their busy schedule.
Tools for Online Education Success
Whether students are enrolled in an online undergraduate degree program or pursuing an online Masters Degree, such as those offered by Faulkner University, there are a few tools that can help maximize their success. Online education often involves a variety of media, such as audio lectures, pre-recorded videos, and live online chat sessions. Therefore, a reliable computer is essential.
Recommended computer specifications include a 20 GB hard drive and at least 512 of RAM. Appropriate operating systems include Windows 98 or better or Mac OS X 10.4 or higher. Also, a USB flash drive or read/write CDs or DVDs give students flexible data storage options.
Software Tools
Most students will need word processing software, such as Microsoft Word, installed for composing essays and term papers. It's also useful to install a free Internet browser, such as Google or Firefox, for conducting Internet research. Students may want to bookmark helpful links, such as a dictionary, thesaurus, and online library resources for easy access.
Organizational Tools
Even though online education is conducted over the Internet, many students will still need traditional study supplies. Pens, pencils, and paper are useful for working out math problems and note taking during lectures. Folders and file boxes help students organize their materials so they are easily accessible.
When setting up a study area, students should look for a space in which distractions will be minimized. If a home office isn't available, any quiet, clean, and well-lit space in the home will do. If such an environment is unavailable at home, some students take their tools to the local library or coffee shop to work.
Earning a degree through Faulkner University's exceptional online education program is both challenging and rewarding. Planning ahead with the proper tools will give students a great start.