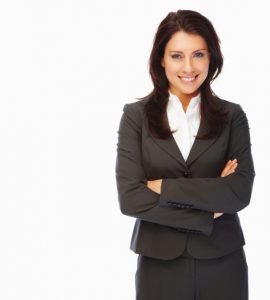 For non-traditional students, choosing to pursue a master's degree is admirable. Christian-focused Faulkner University has online master's programs that challenge their students while simultaneously offering flexibility. One of the most sought-after majors in the online degree program is Business Administration.
A Master of Business Administration can prepare students for a career with a corporate powerhouse or starting their own small business. Our online MBA programs are taught by seasoned professors from different backgrounds who know the industry. An essential piece to the Business Administration program is teaching students how to make their MBA work for them. Here's a look at three things students should do during their time in the program.
1. Network
While enrolled in any of Faulkner University's online Masters programs, students have the opportunity to connect with their peers and professors. All of the university's academic majors present students with the ability to connect with one another and their professors for advice, collaboration, and recommendations.
For the MBA student, networking is important. Although students complete most of their work online, connecting outside of class is essential. Creating a study group, attending campus events, and meeting professors in person are among the great opportunities to build relationships with other business administration students.
2. Start Searching for Internships or Jobs
Many online MBA programs have modules or real-life scenarios that teach students how to do things from conjuring up a business plan to writing company bylaws. Working in the corporate setting, even as an intern, presents an opportunity for promotion with completion of the MBA. Faulkner's online masters program gives students an opening to work and pursue their degree at the same time.
3. The Advantage of Social Media
Using sites such as LinkedIn can present career advancements as well as new opportunities, too. Students can start a blog about their own personal experience, create an online resume, and engage with ecommerce businesses to develop an understanding of how business affects the market.
Becoming a Visionary
Faulkner University just doesn't teach—but they help mold and shape visionaries. They encourage students to use those creativity muscles and start pursuing the world by placing their stamp on it. While enrolled in any of the online MBA programs, graduate students have the opportunity to brainstorm their own business module—independent thinkers can become independent doers.
Faulkner University's online Masters programs prepare students for a bright and fruitful future.Posted in: Graduate News, Online News