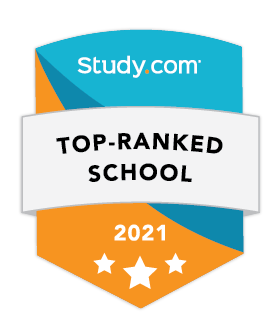 Faulkner's Bachelor of Science in Psychology was ranked the top psychology degree in the nation according to Study.com.
Faulkner clinched the top spot in Study.com's Best Online Psychology Bachelor's Degrees list out of 50 schools.
Study.com evaluated universities' tuition, acceptance rate, graduation rate, financial aid percentage, job placement services, career services and acceptance rate. To compile this list, Study.com considered hundreds of universities across the country and selected Faulkner University based on academic and career resources, the quality of education and faculty. 
Faulkner's psychology program has seven different options for students to choose from including general/clinical psychology, counseling psychology, forensic psychology, health and rehabilitation psychology, health and rehabilitation psychology (pre-occupational therapy), industrial/organizational psychology and sports psychology.
All of Faulkner's psychology degrees are designed to prepare students for graduate school, as well as for dynamic careers at the undergraduate level for students who choose not to pursue graduate work or licensure.  Most are available to be taken in a fully online format as well as in a traditional daytime format.