Not all students can attend in-person classes, but their academics do not have to suffer. Faulkner University, which has been providing quality Christian higher education since 1942, offers online education in associate, bachelor, and masters programs.
Faulkner University understands that students have other commitments. With flexible part-time and full-time schedules, online students can work toward their degree at a variety of times, including weekends and evenings. Since Faulkner believes in the individual value of each student, members of their online education programs receive the same personal attention as their in-person attendees. Whether virtually or in person, no one is ever just a number at Faulkner University. Offering over twenty distinct online programs, including the top online Master's in Counseling program in Alabama, Faulkner wants to help its students reach their potential.
Students ready to take the next step in their academic careers follow these simple tips for success in online education.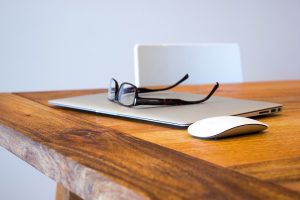 1) Making time.
Many students who embark on online education express surprise at their amount of work. Remember: an online degree is every bit as prestigious as a traditionally earned one. Online students are expected to do just as much studying as in-person students, even if their hours differ. Moreover, members of Faulkner's online programs are taking full responsibility for their educations. This means that they act as their own teachers, and it is necessary to spend "class time" learning in addition to "homework time."
2) Setting guidelines and limits.
It should be no surprise that the most high-ranking online students plan out weekly schedules for themselves. Much has been written on the value of focused study time for each specific subject. However, going overboard on studying can leave an attendee exhausted and less ready to learn. Members of Faulkner's online education programs should plan in the following format as they study online: "Calculus homework and practice: minimum 1 hour per night; maximum 3 hours." Exceptions may arise, but it's important for students to know their limits.
3) Saving work early and often.
For online students, backing up digital files is even more crucial. Proactive students should learn how to use portable storage devices such as USBs, and become acquainted with Drive and Cloud functions that will enable them to continue their work no matter where they are. Most importantly, participants in Faulkner's online education should save all components of their work whenever possible, preferably with more than one operating system. That way, their notes and papers will remain safe regardless of technical difficulties or power failure.
4) Communication.
All students would do well to remember that a classroom is a community, even when it is virtual. When students are struggling or unclear on something in their online classes, it is important for them to reach out to their professor, or to online classmates when appropriate. Learning is a communal endeavor, and discussion is key to any student's academic success.
At Faulkner University, 1500+ students are striving to become more whole people as they continue their online education. Parties interested in taking this journey with Faulkner are welcome to apply now.